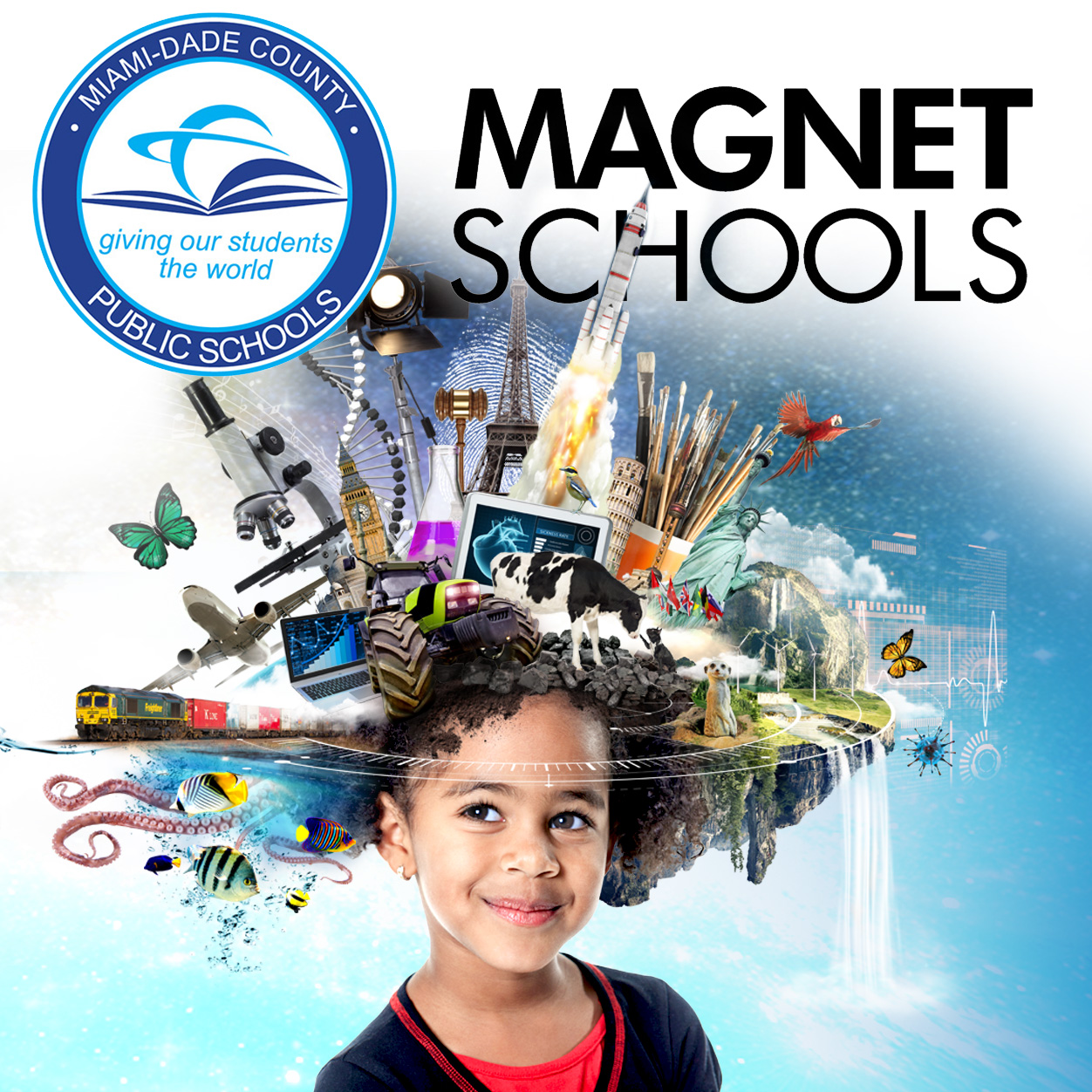 FOR IMMEDIATE RELEASE
Tuesday, January 7, 2020
CONTACT: Daisy Gonzalez-Diego
Miami-Dade County Public Schools
305-995-2060
Time is Almost Up! Open Enrollment for More Than 380 Magnet Programs Ends January 15
Miami-Dade County Public Schools' (M-DCPS) enrollment period for magnet programs began October 1st and runs through Wednesday, January 15, 2020. Applications must be received before the deadline in order for students to be considered for enrollment in the 2020-2021 school year.
Parents and students are able to choose from 384 programs being offered at 114 schools across the District. 
Magnet programs offer unique thematic strands of study that focus on students' special interests, talents and abilities at all grade levels. Examples of the varied programs. M-DCPS offers include Gaming Design and Animation, Business Innovation, Botany, Financial Technology and Digital Marketing.
The magnet application system can be accessed at miamimagnets.org and is available in multiple languages. This tool simplifies the application process, increases parental access to information and enhances communication.
For additional information, please call 305-995-1922 or visit miamimagnets.org.


For the most up-to-date information, please download the Dadeschools mobile app to your iPhone or Android device.  Follow us on Twitter @mdcps and @miamisup, on Instagram @miamischools and @miamisup, and on Facebook at MiamiSchools and AlbertoCarvalho