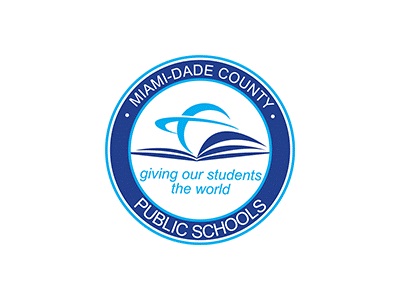 FOR IMMEDIATE RELEASE
Monday, February 10, 2020
CONTACT: Daisy Gonzalez-Diego
Miami-Dade County Public Schools
305-995-2060
M-DCPS to Honor Marjory Stoneman Douglas Victims on 2nd Anniversary with Day of Love and Kindness
To commemorate the second anniversary of the Marjory Stoneman Douglas High School tragedy, Miami-Dade County Public Schools (M-DCPS) is joining its neighbors in Broward, as well as school districts across the country, in honoring the 17 victims who lost their lives on that fateful day. The entire district will be observing a moment of silence at 10:17 a.m. on Friday, February 14.
M-DCPS' Values Matter Miami Initiative will focus on kindness during this month and all schools are being asked to promote "Love and Kindness Day" on Valentine's Day. Suggested activities can be found on this link.
Activities include:
• Kindness Corner: principals are urged to create an area in their schools where teachers and staff can post positive messages about students who have demonstrated love and kindness.
• Be Kind Scavenger Hunt: students will be given a "Be Kind Scavenger Hunt" worksheet in which they have to check off as many acts of kindness as they can complete during the day or week.
• Kindness Challenge Week: students will be challenged to perform different acts of kindness all week. Each day will have a theme to encourage students to think about how their actions and behavior affect those around them.
• Kindness Chain: students will start a schoolwide kindness paper chain and see how far it can reach throughout the school. Give paper strips to teachers and when they or a student is the recipient of a random act of kindness, have them write it on the paper strip and then attach it as a link to their classroom chain. All classroom links will be stapled together into a long chain.
• Kindness Tree: students will be given paper hearts to write down acts of kindness they performed. The notes will be displayed as leaves on a tree to showcase the acts of kindness.
In addition, the District's Department of Mental Health Services is providing each school with resources and services that support mental wellness efforts:
• Middle and senior high schools are encouraged to have their newly established "Mental Wellness Clubs" spearhead activities and projects geared toward reducing the stigma of mental health and promoting awareness and education.
• School Operations is providing resources to encourage schools to focus on the transformation of the school's community climate and culture.
• Teachers are being reminded to stay vigilant throughout the day and remain sensitive to the fact that certain students, who have had prior trauma or loss, may be more likely to exhibit strong emotional responses.
• Counselors will be available to meet with students or staff who need extra support.
• "Talking to Children About Violence: Tips for Parents and Teachers" is being distributed in schools and sent home in three languages to provide guidance in talking to children about violence and helping them cope with the anniversary of this tragedy. Additional resources are available on the Division of Student Services website at studentservices.dadeschools.net/CopingwithTragedy.asp.
For additional information and resources contact the Division of Student Services at 305-995-7338; Robin Morrison, District Director, Department of Mental Health Services at RMorrison@dadeschools.net or Erika Urbanik, Executive Director, Life Skills at urbanike@dadeschools.net
For the most up-to-date information, please download the Dadeschools mobile app to your iPhone or Android device. Follow us on Twitter @mdcps and @miamisup, on Instagram @miamischools and @miamisup, and on Facebook at MiamiSchools and AlbertoCarvalho.