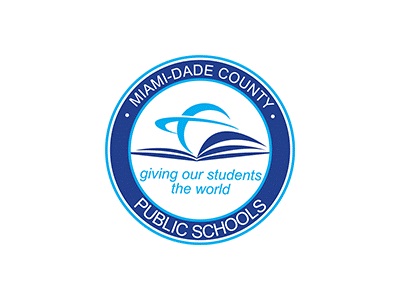 FOR IMMEDIATE RELEASE
Tuesday, April 14, 2020
CONTACT: Daisy Gonzalez-Diego
Miami-Dade County Public Schools
305-995-2060
Week Two of ICP 2.0 Highlights Student Engagement
Miami-Dade County Public Schools (M-DCPS) began its second week of distance learning under the Instructional Continuity Plan 2.0 (ICP 2.0.) with a high rate of student attendance, despite this being the launch of an unprecedented remote teaching and learning model.
On Monday, April 13, 91.3 percent of M-DCPS Pre-Kindergarten through 12th-grade students logged in through the secure portal to have their attendance captured. The average daily student attendance rate has increased each day since the launch of ICP 2.0 on April 6, when the District began taking attendance. The week of April 6 ended with 90.7 percent daily average attendance; compared to 92.4 percent last year at the brick-and-mortar school sites. The average distance learning attendance rates include students who have special needs, are English language learners, and those who receive free and reduced-price lunch, with each subgroup showing a daily increase and achieving around a 90 percent attendance rate. Overall, 98 percent of M-DCPS students have engaged online, under ICP 2.0.
ICP 2.0 provides guidance and support to teachers, students, and their families as the entire school community becomes acclimated to the online learning experience, a necessary response to school closures due to COVID-19. The plan provides the framework, pacing guides, and other curriculum milestones for teachers, students, and their families. It also promotes the facilitation of frequent student-teacher interaction via online platforms.
ICP 2.0 has enabled effective student engagement with various online educational applications. For example, yesterday, more than 180,000 users logged in to Microsoft Teams. Additionally, calls to the Distance Learning Support Line have decreased significantly as parents, teachers, and students become more comfortable with this remote learning model and all of its available tools.
The District is working diligently to ensure there are no barriers to impede students from continuing their educational progress and journey. M-DCPS has distributed more than 100,000 digital devices to students, including laptops, tablets, and phones with WiFi connectivity. As this is an ongoing effort, school principals continue reaching out to parents, gauging their children's technological needs, and setting up daily appointments for distribution. If a child is still in need of a device, the parent can also email the principal to request one.
If a student or family's personal contact information has changed, or changes at any time, it is of the utmost importance that they notify the school principal immediately.
M-DCPS Distance Learning Resources
· Distance Learning Support Line: 305-995-HELP (4357)
· Adult and Career/Technical Education Support Line: 305-558-8000
· http://covid19.dadeschools.net/ - Provides continual updates on M-DCPS actions connected to the coronavirus outbreak.
· http://distancelearning.dadeschools.net/ - Includes information on free Comcast Internet as well as digital tools and tutorials for educators and students.
· http://icp.dadeschools.net/ - Provides the M-DCPS framework for distance learning for pre-K-12 students.
· www.careerinayear.com and www.adulteducationworks.com – Provide information on career/technical and adult distance learning options.
For the most up-to-date information, please download the Dadeschools mobile app to your iPhone or Android device. Follow us on Twitter @mdcps and @miamisup, on Instagram @miamischools and @miamisup, and on Facebook at MiamiSchools and AlbertoCarvalho
# # #