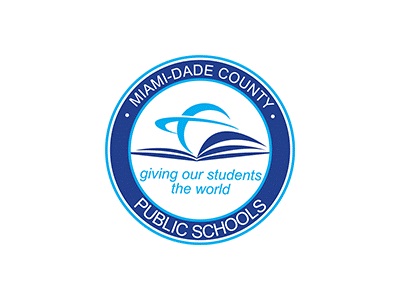 FOR IMMEDIATE RELEASE
Friday, June 5, 2020
Reminder: Virtual Graduations for Class of 2020 begin June 8
Miami-Dade County Public Schools (M-DCPS) is continuing with efforts to ensure all members of the graduating Class of 2020 are recognized with the pomp and circumstance they deserve. Virtual graduations will begin Monday, June 8 through Tuesday, June 16, from 9 a.m. to 6 p.m. A schedule of ceremonies and streaming can be accessed at classof2020.dadeschools.net. The ceremonies will also be televised on WLRN Channel 17.
The virtual graduation ceremonies will include students as well as school principals, Superintendent Alberto M. Carvalho, and Board Members. Parents and guests will have the opportunity to remotely attend the virtual graduations. Graduating seniors' photographs will be displayed as their names are called during their school's ceremony.


In-person celebrations will take place at each high school for the Class of 2020 once it is safe to do so under public health guidelines. Additionally, M-DCPS will celebrate Diploma Distribution Day on June 18, affording graduating seniors an another opportunity to celebrate and be recognized while picking up their diplomas at their respective school sites.
Many schools also hosted drive-through cap and gown distribution events for seniors and various schools celebrated the transitions of Kindergartners, 5th and 8th graders with drive-through recognition events and virtual ceremonies.
The District launched a social media and media outreach campaign to honor seniors and observed a community-wide M-DCPS Senior Recognition Day on May 20. Various social media activities took place, including the unveiling of a video with congratulatory messages from more than a dozen celebrities, musicians and athletes with local ties, such as Will Smith, Camila Cabello, Dwyane Wade, Gloria Estefan and Wyclef Jean.
Television, radio, print and digital media outlets are also recognizing students by featuring more than 100 seniors on different platforms, and by distributing special issues dedicated to M-DCPS' Class of 2020.
For the most up-to-date information, please download the Dadeschools mobile app to your iPhone or Android device. Follow us on Twitter @
mdcps
and @
miamisup
, on Instagram @
miamischools
and @
miamisup
, and on Facebook at
MiamiSchools
and
AlbertoCarvalho