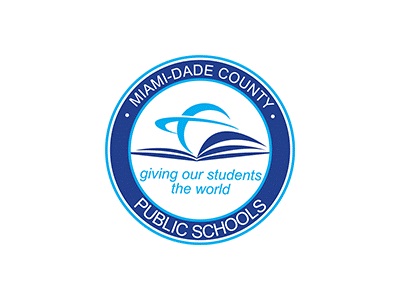 FOR IMMEDIATE RELEASE
Monday, August 3, 2020
CONTACT: Daisy Gonzalez-Diego
Miami-Dade County Public Schools
305-995-2060
M-DCPS Urges Parents To Get Their Children Vaccinated
Miami-Dade County Public Schools (M-DCPS) is urging parents/guardians to check their children's immunization records to see if they are due for any mandated school entry vaccines. Particularly during the COVID-19 pandemic, it's important for children to receive vaccinations to protect them from preventable disease and outbreaks. During the upcoming influenza season, the flu shot will also be critically important to reduce the impact of respiratory illnesses in the community.
All M-DCPS students are required to have the mandatory school age vaccines for the 2020-2021 school year, including those participating exclusively via My School Online.
Parents/guardians should not wait to contact their medical provider to schedule an appointment. Not only are school age vaccines required for school, vaccinations prevent illnesses that lead to unnecessary medical visits, hospitalizations and further strain on the healthcare system.
The Florida Department of Health in Miami-Dade County, Federally Qualified Health Centers, University of Miami Pediatric Mobile Clinic and the Jessie Trice Community Health System provide FREE or low-cost vaccines. Attached are fliers from all four organizations with hours of availability and locations.
FLIERS ATTACHED
For the most up-to-date information, please download the Dadeschools mobile app to your iPhone or Android device. Follow us on Twitter @mdcps and @miamisup, on Instagram @miamischools and @miamisup, and on Facebook at MiamiSchools and AlbertoCarvalho