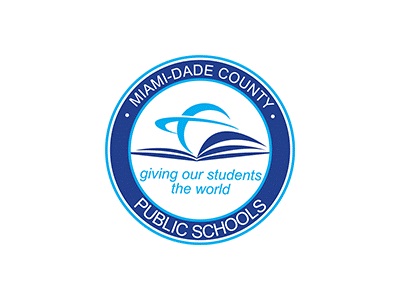 FOR IMMEDIATE RELEASE
Monday, September 7, 2020
CONTACT: Daisy Gonzalez-Diego
Miami-Dade County Public Schools
305-995-2060
M-DCPS Seeks Feedback on K12 Learning Platform from Parents of PreK – 5th Grade Students
In an effort to improve the overall user experience in My School Online (MSO) and obtain critical feedback regarding the distance learning platform K12, Miami-Dade County Public Schools (M-DCPS) has developed a survey for parents of PreK through 5th grade students.
The survey can be accessed by logging in to the Parent Portal at dadeschools.net/parents and is available in English, Spanish or Haitian-Creole. Parents are encouraged to complete one survey per child as soon as possible.
The technical challenges experienced by students, parents, teachers and administrators during the first week of school led to the District's decision to decouple the Pre-K - 5th grade platform from the 6-12th one, for the time being. The District and K12, the third-party vendor, are actively assessing platform issues, with a focus on glitches that were not related to the widespread Internet connectivity problems that hampered distance learning during the first week of school. K12 remains committed to performing a series of improvements to the platform over the course of the week, and M-DCPS will closely monitor their progress through September 11.
Student and teacher engagement on K12 improved later in the first week for Pre-K - 5th grades, though sporadic connection issues remained. This survey, which further measures the parent experience after utilizing K12, will assist M-DCPS and K12 in enhancing improvements in system performance. Teachers have also been provided with a link to share direct feedback on the platform.
A decision has not been made or announced regarding a transition to Stage II and a physical return to the schoolhouse. At this time, teaching and learning at M-DCPS remains online. The District continues to explore a staggered return to school, prioritizing vulnerable students including those with disabilities. An exact return date has not been decided. Community health conditions and previously established gating criteria, based upon the counsel of medical experts, will be the determining factor for a reopening date for M-DCPS.
For the most up-to-date information, please download the Dadeschools mobile app to your iPhone or Android device. Follow us on Twitter @mdcps and @miamisup, on Instagram @miamischools and @miamisup, and on Facebook at MiamiSchools and AlbertoCarvalho