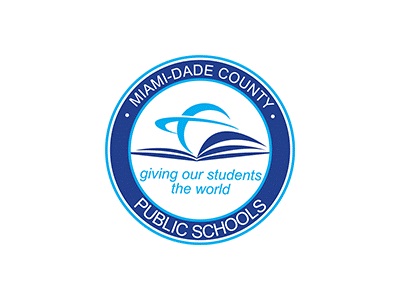 FOR IMMEDIATE RELEASE
Thursday, September 10, 2020
CONTACT: Daisy Gonzalez-Diego
Miami-Dade County Public Schools
305-995-2060
Miami-Dade School Board Approves 2020-2021 School Budget
Wednesday evening, the Miami-Dade School Board adopted the final 2020-2021 millage levy and annual budget during the final budget public hearing. The budget stands at $5.6 billion and taxpayers will see a decrease in the millage rate from 7.148 to 7.129, a net decrease of 0.019.
"I am proud of the priorities reflected in this budget, which establish a reserve to protect our employees and programs against anticipated revenue cuts due to the pandemic, increase allocation for enhanced sanitation of schools to protect the health and wellness of students and staff, and much more," said Schools Superintendent Alberto M. Carvalho.
Due to the global outbreak of COVID-19, the 2019-20 school year brought with it the unprecedented long-term closure of schools that led to the swift transition to distance learning in the spring of 2020. For Miami-Dade County Public Schools (M-DCPS), as well as the community and nation, 2020 has been a year of challenges, yet it has also been a time to show how much can be accomplished when a school system and its educators, students, parents and the community work together for the benefit of our students.
The FY 2020-21 Budget reflects a community that treasures the arts, student physical and mental health, dual-language learning and educating our students with special needs. It reflects an unparalleled commitment to Choice and an inclusive and rapid roll-out of the General Obligation Bond that is solid evidence that at M-DCPS, a promise made is a promise kept. The budget continues to fund key commitments to instructional personnel, classroom support, school health and safety and innovation.
For the most up-to-date information, please download the Dadeschools mobile app to your iPhone or Android device. Follow us on Twitter @mdcps and @miamisup, on Instagram @miamischools and @miamisup, and on Facebook at MiamiSchools and AlbertoCarvalho