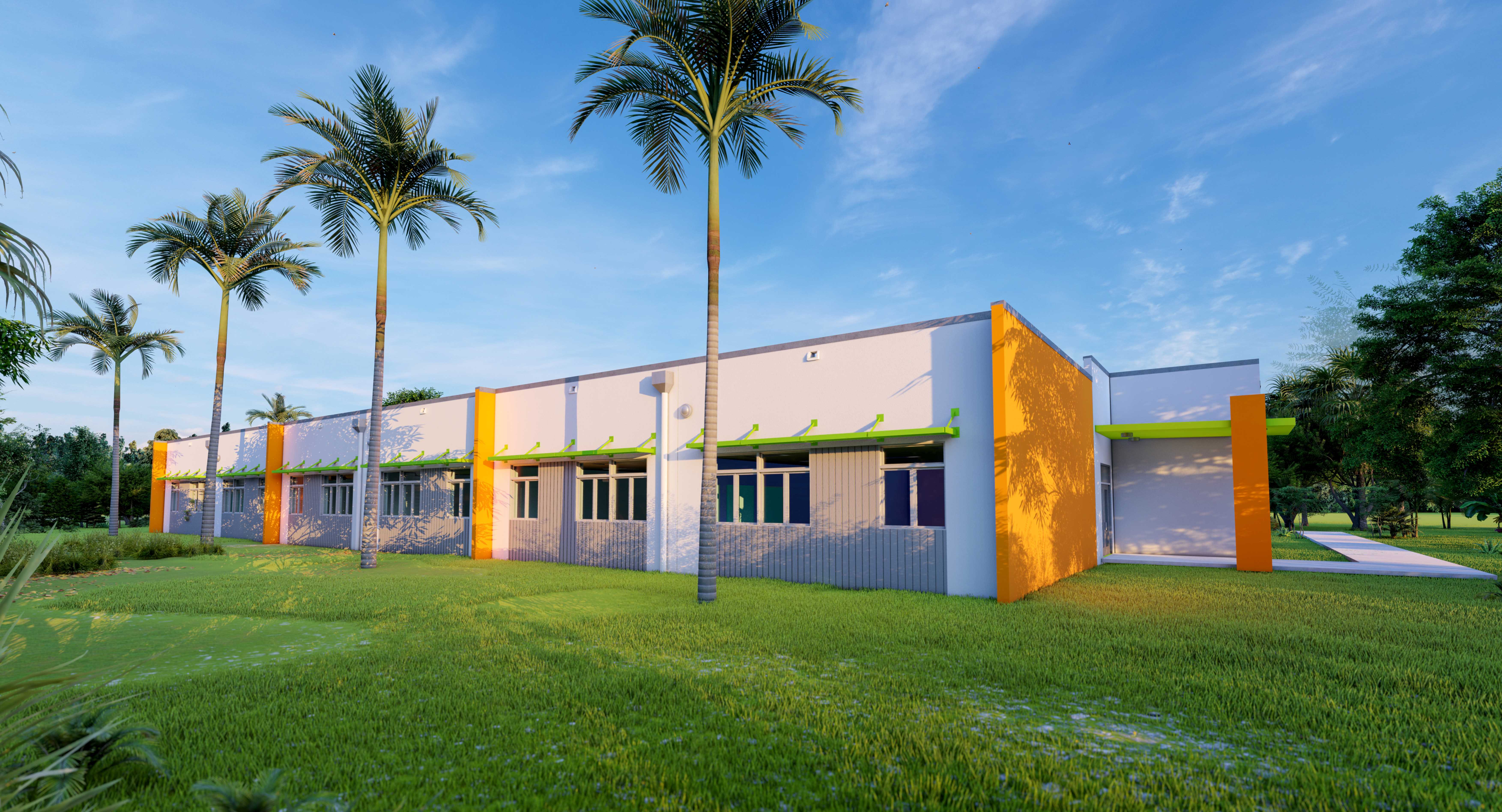 FOR IMMEDIATE RELEASE
Monday, September 14, 2020
CONTACT: Daisy Gonzalez-Diego
Miami-Dade County Public Schools
305-995-2060
School Board Approves GOB Construction Award for Middle School Renovations, Commissions Architect for New Addition at K-8 Center
Construction will begin shortly on a renovation at Richmond Heights Middle School after the Miami-Dade County School Board approved a construction contract for a General Obligation Bond (GOB) project valued at $3.6 million. The School Board also commissioned an architectural/engineering firm for a new classroom addition at West Homestead K-8 Center, valued at $4.7 million today.
Veitia Padron, Inc. (VPI) was contracted to deliver complete campus-wide air-conditioning (HVAC) upgrades, air-handling and roof top units to Richmond Heights Middle School. The project also includes renovations of student restrooms and electrical upgrades.
Located just south of Kendall, Richmond Heights Middle was built in 1963 with additions constructed subsequently. The campus is currently comprised of four permanent buildings situated on an approximately 23-acre parcel of land. The facility has a permanent capacity of 801 student stations.
VPI will use a total Sub-Contractor Small/Micro Business Utilization (S/MBE) participation of 13.45 percent and Minority/Women Business Enterprise Utilization (M/WBE) participation of 15.65 percent. VPI will provide Local Workforce Utilization of 20 percent for construction within a county-wide radius. The $3.6 million project is scheduled to be completed by November 2021.
Rodriguez Architects, Inc. (RAI) has been commissioned as the architect/engineer of record for the new 12-classroom addition at West Homestead K-8 Center. Because this project is similar in scope and size to one RAI developed at Coral Park Elementary, it is economically advantageous for the District to reuse the design. RAI will use a total Sub-Consultant S/MBE of 17 percent and MWBE participation of 10 percent.
The full project will feature a 12-classroom modular building with a covered walkway to connect the new building to the existing facility, and an expansion of the parking lot to include 20 additional spaces. Built in 1959, the school has a capacity of 774 students. The $4.7 million project is scheduled to be completed by June 2022 and will provide 216 student stations.
Miami-Dade County Public Schools has been expediting construction projects while schools have been closed, following all CDC guidelines and prioritizing health and safety.
In 2012, voters overwhelmingly approved the GOB to renovate, remodel and replace schools; expand student capacity; enhance safety and provide technology upgrades. View current projects by visiting Capital Improvements @MDCPSCapital on Twitter or use #GOBProgress.
For the most up-to-date information, please download the Dadeschools mobile app to your iPhone or Android device. Follow us on Twitter @mdcps and @miamisup, on Instagram @miamischools and @miamisup, and on Facebook at MiamiSchools and AlbertoCarvalho
TOP CAPTION:  Design of classroom building addition planned for West Homestead K-8 Center.