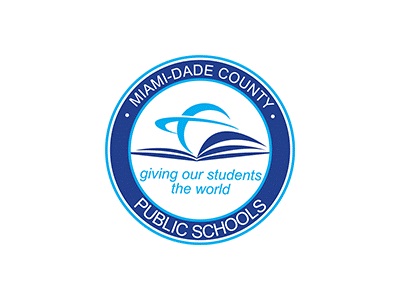 FOR IMMEDIATE RELEASE
Wednesday, September 16, 2020
CONTACT: Daisy Gonzalez-Diego
Miami-Dade County Public Schools
305-995-2060
Positive Coaching Alliance, Miami-Dade County Public Schools, and Miami Marlins team up to address emotional and mental well-being of South Florida youth with M-DCPS Great Minds - Great Athletes Program
This school year, Positive Coaching Alliance (PCA), Miami-Dade County Public Schools (M-DCPS), and the Miami Marlins will enter into a partnership with the purpose of providing a comprehensive plan to support positive youth development for M-DCPS student-athletes. The M-DCPS Great Minds – Great Athletes Program, in partnership with PCA and Miami Marlins Youth Academy, is the first of its kind in South Florida, uniting three organizations focused on the development of the community's youth. The innovative program provides support for student-athletes as well as their parents, coaches, and school administration, augmenting the strong work in mental health by the M-DCPS Mental Health Services Department. PCA's systematic and structured character development framework, with its emphasis on positive youth development and social-emotional learning education, will help shape a positive athletics culture with the intent of promoting the mental wellness of M-DCPS student-athletes.
During the first year of this partnership, PCA programming will be implemented at 18 selected schools, reaching over 1,800 student-athletes through more than 125 live and online workshops taking place at nine high schools, and nine middle Schools. The intent of this partnership, with the fourth largest school district in the country and one of the top-performing urban districts in the nation, is to expand programming in subsequent years to impact all M-DCPS student-athletes for sustainable, lasting culture change. Successful program implementation includes targeted education and curriculum, focused implementation, ongoing stewardship and follow-up, coach assessments, workbooks, online courses, account support, awards programs, and a wide range of other resources. This work is possible thanks to the collaboration of the Miami Marlins Foundation and M-DCPS.
"During this challenging time, when COVID-19 has forced many student-athletes to put their beloved sports on pause, M-DCPS is firmly committed to fulfilling their social-emotional and mental health needs," said Miami-Dade Schools Superintendent Alberto Carvalho. " By working with PCA and the Miami Marlins to support a positive, character-building culture among leaders, coaches, and parents, this partnership will provide our student-athletes with tangible, practical tools that will benefit them for years to come, both on and off the field."
"The focus of the Miami Marlins Foundation is to make a positive impact on South Florida youth by creating opportunities for them to stay active, achieve academic success and build leadership skills," said Raquel "Rocky" Egusquiza, Executive Director of the Miami Marlins Foundation. "With a concentrated effort in supporting the emotional and mental wellness of our local youth, this exciting partnership with M-DCPS and PCA will provide invaluable resources to the future All-Stars in our community as well as parents, coaches and school leadership."
PCA's live workshops are led by PCA Certified Trainers, who complete an intensive certification process to be trained in PCA's principles and practices. Participants explore why and how to pursue both winning and the more important goal of teaching life lessons through sports. Coaches and parents are educated on positive youth development which promotes both athletic performance and athlete SEL skills. In addition to advice from pro coaches and players, PCA workshop content includes research-based insights from experts in coaching, education and sports psychology, hands-on training in field-tested practical, proven tips and tools that coaches can implement simply that yield profound results, and application of PCA tools and principles through specific scenarios to address common challenges in youth sports.
"This collaborative effort between the Marlins and M-DCPS is more important than ever for student-athletes in South Florida," said Jason Sacks, PCA's Executive Vice President of Business Development and Philanthropy. "We appreciate the Marlins and the District's focus on social-emotional learning and mental wellness, especially now, when student-athletes emerge from their time away from sports due to COVID-19."
###
About Positive Coaching Alliance
Positive Coaching Alliance (PCA) develops BETTER ATHLETES, BETTER PEOPLE through workshops and resources for youth and high school sports coaches, parents, administrators, and student-athletes. When sports are done right, sports teach. PCA ensures sports are 'done right' with programming that is research-based and designed to have impact at three levels in a youth sports organization or school:
? YOUTH experience improved life skills and character development.
? COACHES become more positive and increase their focus on using sports to teach life lessons.
? YOUTH SPORTS ORGANIZATIONS AND SCHOOLS see their cultures become more positive and everyone involved has more fun.
Since 1998, PCA has reached thousands of organizations around the country, and affected millions of youth athletes. As a nationwide nonprofit that does programming in all 50 states, PCA has partnered with roughly 3,500 schools and youth sports organizations nationwide to deliver more than 20,000 live group workshops, reaching over 20 million youth in 20 years of work. In addition to PCA's live workshops, PCA also offers online courses and has over 2,000 multimedia tips and tools for coaches, parents, athletes, and leaders available free of charge on PCADevZone.org.
About Miami-Dade County Public Schools
Miami-Dade County Public Schools (M-DCPS), an A-rated district, is the nation's fourth largest school system with nearly 400 schools and a diverse enrollment of nearly 350,000 students from over 160 countries. Our ongoing tradition of groundbreaking achievement has earned top recognition at the national and international levels. M-DCPS also reached a landmark graduation rate of 89.2 percent.
For the most up-to-date information, please download the Dadeschools mobile app to your iPhone or Android device. Follow us on Twitter @mdcps and @miamisup, on Instagram @miamischools and @miamisup, and on Facebook at MiamiSchools and AlbertoCarvalho.
About Miami Marlins Foundation
The Miami Marlins Foundation makes a positive IMPACT on South Florida by creating opportunities for youth to stay active, achieve academic success, and build leadership skills. The programs focus on wellness, empowerment, and Youth Baseball & Softball.