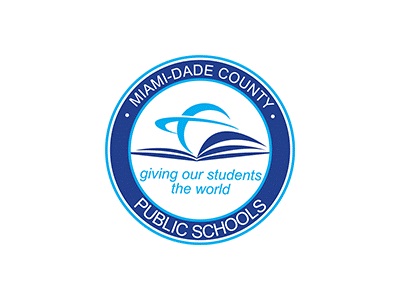 FOR IMMEDIATE RELEASE
Thursday, September 24, 2020
CONTACT: Daisy Gonzalez-Diego
Miami-Dade County Public Schools
305-995-2060
M-DCPS Provides FREE Immunization Events for Students
Parents of school-age children, who are enrolled in or about to enter Miami-Dade County Public Schools (M-DCPS) will have additional opportunities to obtain the required vaccinations for their children at immunization hubs starting Saturday, September 26, followed by additional dates. All of these events are free of charge. It is particularly important that children receive routine vaccinations during this COVID-19 pandemic to protect them from preventable diseases and outbreaks.
M-DCPS' Comprehensive Student Health Services is facilitating immunization hubs around the county beginning Saturday, September 26, 2020 and several additional opportunities throughout the coming weeks. Please see the attached flier for ALL available dates and locations.
Students attending school in Miami-Dade County, including those who opted for distance learning, must have a certificate of immunization showing they have been vaccinated against polio, measles-mumps-rubella (MMR), diphtheria, tetanus and whooping cough (pertussis) (DTaP), hepatitis B, and varicella (chicken pox). This policy applies to students who currently attend school in the District and to those eligible to attend.
Below is a list of locations offering free immunizations on Saturday, September 26, 2020. Appointments are required at all locations.
Jesse Trice Community Health Center

10 a.m. - 2 p.m.
Appointment Line

305-693-3057

Miami Carol City Senior High
3301 Miami Gardens Drive

Miami FL 33056



University of Miami Health System

8 a.m. - 4:30 p.m.

Appointment Line

305-668-1002 or 305-243-6407


North Miami Middle School
700 N.E. 137th St.

North Miami, FL 33161



Citrus Health Network

9 a.m. – 1 p.m.

Appointment Line

786-209-2185

Maternal and Child Health Center

551 West 51st Place, Hialeah 33012

NCH Healthcare System

Appointment Line

786-624-4747

9 a.m. – 1 p.m.
W.R. Thomas Middle

13001 S.W. 26th St.

Miami, FL 33175

10 a.m. to 3 p.m.
Jorge Mas Canosa Middle
15735 S.W. 144th St., Miami, FL 33196

Florida Department of Health in Miami-Dade County

8 a.m. to 2 p.m.

Appointment Line

786-845-0550

Health District Center
1350 N.W. 14th St., Miami, FL 33124

West Perrine Health Center
18255 Homestead Avenue, Miami, FL 33157
For the most up-to-date information, please download the Dadeschools mobile app to your iPhone or Android device. Follow us on Twitter @mdcps and @miamisup, on Instagram @miamischools and @miamisup, and on Facebook at MiamiSchools and AlbertoCarvalho