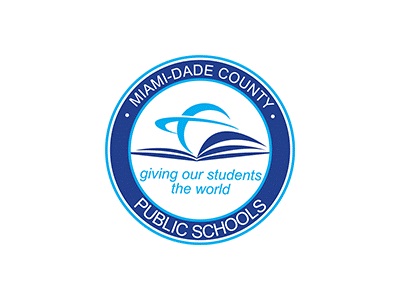 FOR IMMEDIATE RELEASE
Thursday, October 29, 2020
Schools Serve as General Election Voting Sites, COVID-19 Protocols in Place
On Tuesday, November 3, voters across South Florida and the nation will be participating in the 2020 General Election. To facilitate the democratic process for the community, 196 Miami-Dade public schools will serve as voting sites. This date is also a teacher planning day for Miami-Dade County Public Schools (M-DCPS) and there will be no school for students, either at the schoolhouse or through My School Online (MSO).
M-DCPS and the Miami-Dade County Elections Department are working together to ensure that all COVID-19 protocols are followed and that each school site remains secure during Election Day. At each school, a room with only one entrance/exit will be designated for voting.
Poll workers must wear masks, face shields and gloves at all times. Disinfectant wipes, spray and antibacterial gel will be provided, and all surfaces in the polling room will be wiped down on a continuous basis. Floors will be marked to ensure that social distance is maintained.
Voters also are required to wear masks. Masks and antibacterial hand sanitizers will be provided to any voter who needs them. All rooms and restrooms utilized by polling staff and voters will be thoroughly cleaned and sanitized by custodial staff prior to the return of students and school staff on Wednesday, November 4. Two poll deputies will be assigned to all polling sites to monitor the entire election process.

Change of Student Meal Distribution Date
M-DCPS distributes grab-and-go meals for children at all school sites on Tuesdays and Thursdays from 4 p.m. - 5:30 p.m. However, due to the election, the scheduled meal pickup for this upcoming Tuesday will be rescheduled to Monday, November 2.

For the most up-to-date information, please download the Dadeschools mobile app to your iPhone or Android device. Follow us on Twitter @mdcps and @miamisup, on Instagram @miamischools and @miamisup, and on Facebook at MiamiSchools and AlbertoCarvalho