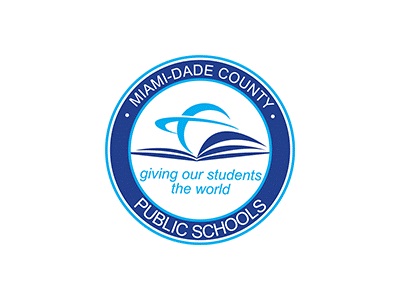 FOR IMMEDIATE RELEASE
Thursday, November 12, 2020
M-DCPS Encourages Schools, Families to Celebrate Family Engagement Month during November
November is Family Engagement Month and Miami-Dade County Public Schools (M-DCPS) is celebrating the crucial role parents and families play in their children's education. When schools work together with families to support learning, children are better prepared to succeed not just in school, but also throughout life.
Parental participation is especially important for students who are engaged in My School Online (MSO). Parents are urged to check in frequently with their child throughout the day to ensure they have logged on and are actively engaged. Attendance is taken in each class in MSO, as it is in the Schoolhouse Model of learning. Parents are also encouraged to monitor their child's attendance by logging into the M-DCPS Parent Portal.
The following are a few of the other ways parents can be involved in their children's education:
•  Contact your child's teacher early in the school year and maintain communication throughout the year;
•  Ensure that your child's school has your up-to-date contact information;
•  Participate in parent/teacher conferences;
•  Ask the teacher what your child is learning and how you can support him/her at home;
•  Speak with your child daily about homework, classroom activities, and events;
•  Establish a daily family routine; and
•  Monitor out-of-school activities.
Schools are encouraged to plan virtual family engagement activities throughout this month and use and adapt e-Tips for Families and videos on effective communication from M-DCPS' Office of Community Engagement (OCE). The e-tips are a series of helpful fliers in English, Spanish and Haitian-Creole on topics such as Establishing a Routine, Setting Goals and Practicing Safety Online.
On Tuesday, November 10, the OCE kicked off Virtually ENGAGED, a webinar series that explores a variety of topics throughout the school year, featuring an array of panelists to discuss various District programs, initiatives and best practices. This month's webinar featured Ron Mirr from Scholastic Education, Alex Meis from Kinvolved, and Principal Derek Negron from Carol City Middle School where they discussed ways to energize and elevate efforts to engage families. Families can view the webinar by clicking HERE.
The Parent Academy (TPA) has also launched its Winter 2020-21 Webinar series of eight LIVE one-hour sessions, in English, Spanish and Haitian-Creole. The topics, which range from healthy eating, parenting a special-needs child and test anxiety, will run through January 26, 2021. Participants can register by visiting https://parentacademymiami.com/.
National Parental Involvement Day is November 19, 2020. Visit Project Appleseed for additional resources on how to get involved in this annual day of recognition. Families and schools are urged to join the conversation on social media by using the hashtags #NationalParentalInvolvementDay and #mdcpsfamilies and by tagging @mdcpscommunity.
For the most up-to-date information, please download the Dadeschools mobile app to your iPhone or Android device. Follow us on Twitter @mdcps and @miamisup, on Instagram @miamischools and @miamisup, and on Facebook at MiamiSchools and AlbertoCarvalho