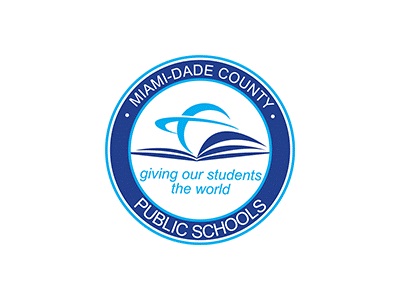 FOR IMMEDIATE RELEASE
Wednesday, November 18, 2020
CONTACT: Daisy Gonzalez-Diego
Miami-Dade County Public Schools
305-995-2060
M-DCPS Highlights Homeless Awareness Month
November is Homeless Awareness Month and this year, Miami-Dade County Public Schools (M-DCPS) is encouraging all schools to use the time as an opportunity to clarify the definition of "homeless" students who are receiving services from Project UP-START, as any M-DCPS student who lacks fixed, regular, adequate nighttime residence.
Project UP-START is the M-DCPS program that supports students who are in the Homeless Assistance Program or who are living in unstable housing. During the 2019-2020 school year, M-DCPS identified and served 9,500 students.


M-DCPS partners with the Miami-Dade Homeless Trust in its campaign to bring awareness to homelessness. This year has been impacted by the pandemic. However, there is still a need to inform, educate and empower members of the community – specifically on the pandemic's impact on homelessness in Miami-Dade County.


Due to the unique circumstances faced this year, there will be multiple events during the months of November and December to allow more flexible opportunities for creating homeless awareness.


In past years, there have been donation drives, art installations and educational events. This year, Homeless Awareness Month is going virtual. Teachers, students and organizations are encouraged to use creativity to bring awareness to homelessness with a few examples:
·      Using videos and discussions to bring homeless awareness into the classroom; or
·      Hosting a podcast or creating videos; or
·      Building presentations into Zoom meetings.
The annual poster and essay contests are being planned for mid-December with a February 2021 deadline. More details on the contests will be forthcoming from the Homeless Trust.
The Shop at Lindsey Hopkins Technical College serves students in need year-round with new clothing, backpacks, school supplies, food, toiletries and more. When schools shut down in March due to COVID-19, The Shop continued preparing food and family bags of clothing, shoes, school supplies, toiletries and personal items both for pickup and delivery.
Additionally, The Shop has given away gift cards from Publix, Sedanos and Target to families in need, with Miami-Dade Schools Police officers delivering the cards door-to-door.
Project UP-START provides additional support services to any student who is currently experiencing unstable housing, such as sharing the housing of family or friends out of hardship, living in temporary shelters, public places or in a hotel/motel. If you have school-aged children living in unstable housing or know a family in this situation, please contact Project UP-START at 305-995-7558. Follow them on social media using the handle @projectupstart.­­
For further information about Project UP-START, visit projectupstart.dadeschools.net. For more about the Miami-Dade Homeless Trust visit http://homelesstrust.org/volunteer.asp.
For the most up-to-date information, please download the Dadeschools mobile app to your iPhone or Android device. Follow us on Twitter @mdcps and @miamisup, on Instagram @miamischools and @miamisup, and on Facebook at MiamiSchools and AlbertoCarvalho