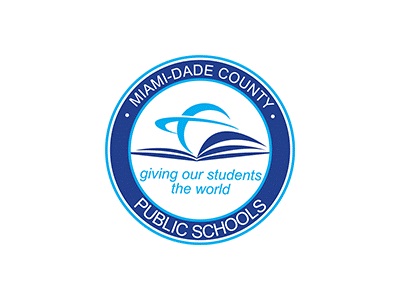 FOR IMMEDIATE RELEASE
Thursday, November 19, 2020
School Board Approves Commissioning of Architectural Firm, Construction Awards for Several GOB Projects
On Wednesday, during its monthly meeting, the Miami-Dade School Board approved the commissioning of an architectural/engineering firm  for a new three-story classroom addition at Charles R. Drew K-8 Center, valued at $18.1 million. In addition, construction will also begin shortly at three additional schools after the School Board approved construction contracts for General Obligation Bond (GOB) projects valued at more than $35 million.
Laura M. Perez and Associates, Inc. (LMP) has been commissioned as the architect/engineer for a new classroom addition at Charles R. Drew K-8 Center.
The project will feature the addition of 510 student stations. It will include covered walkways, utility connections, fire alarm system, instructional TV system, intrusion and security camera system, relocation of the Kindergarten play area and new basketball courts for grades 6-8. This project shall be designed and constructed to meet the U.S. Green Building Council Leadership in Energy and Environmental Design (LEED) for Schools rating system.
LMP will use a total Sub-Contractor Small/Micro Business Utilization (S/MBE) participation of 20 percent, including 6.91 percent of Minority/Women Business Enterprise (M/WBE) participation. The $18.1 million project is scheduled to be completed by October 2022.
Thornton Construction Company, Inc. has been awarded a combination bid for two projects totaling $15.4 million. Project A is a new building addition at Biscayne Gardens Elementary School and Thomas Jefferson Middle School, which share the same parcel of land and will be converted into a K-8 Center at a later phase. A new 34,500-sq-ft, two-story building will be located on the middle school side on N.W. 5th Avenue and N.W. 147th Street. After construction, the project will have 10 primary classrooms and 17 intermediate classrooms, adding 554 new student stations. The scope of work will include a satellite administration suite, new covered walkways, a chiller and cooling tower replacement, entry plaza, parent drop-off, new hardcourts and a physical education shelter. On Project A, Thornton will use a total S/MBE participation of 15.05 percent and a M/WBE Utilization of 9.95 percent. The project is scheduled to be completed by December 2021.
Project B is a new building addition at Palm Springs North Elementary School, which includes a 24,500-sq-ft, two-story building with eight primary classrooms, 17 intermediate classrooms, a media center, covered walkways, a new central plant, parking area and courtyard. On Project B, Thornton will use a total S/MBE participation of 16.47 percent and M/WBE participation of 8.53 percent. The project is scheduled to be completed by November 2021.
D. Stephenson Construction Inc. is the construction management at-risk (CMR) firm that was awarded the complete campuswide renovations project at Dr. Henry W. Mack/West Little River K-8 Center. Bordered by West Little River Park and N.W. 25th Avenue, the project includes reconfigured spaces per requirements of a K-8 conversion, including but not limited to new open collaboration classrooms, exceptional student education (ESE) classrooms, a new student administration services area, and labs for computers, science demos and art. The scope also includes the renovation of existing classrooms for new ceilings, LED lighting, new teacher station desks, selective window replacement, exterior painting of all buildings and the replacement of drinking fountains with new ADA-compliant water coolers. A total of 172 Student Stations will be added to the facility upon completion of this project.
D. Stephenson will use a total S/MBE participation of 18.36 percent and a M/WBE participation of 6.64 percent. The $11.2 million project is slated to be completed by April 2022.
Miami-Dade County Public Schools expedited construction projects while schools closed, following all CDC guidelines and prioritizing health and safety.
In 2012, voters overwhelmingly approved the GOB to renovate, remodel and replace schools; expand student capacity; enhance safety and provide technology upgrades. View current projects by visiting Capital Improvements @MDCPSCapital on Twitter or use #GOBProgress.
For the most up-to-date information, please download the Dadeschools mobile app to your iPhone or Android device. Follow us on Twitter @mdcps and @miamisup, on Instagram @miamischools and @miamisup, and on Facebook at MiamiSchools and AlbertoCarvalho