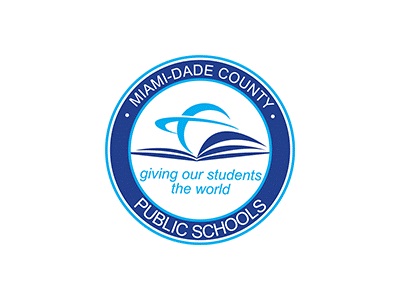 FOR IMMEDIATE RELEASE
Friday, January 29, 2021
CONTACT: Daisy Gonzalez-Diego
Miami-Dade County Public Schools
305-995-2060
Four Finalists Vie for Miami-Dade Schools' Teacher of the Year Award
Miami-Dade County Public Schools will honor the finalists for the 2022 Francisco R. Walker Teacher of the Year and 2021 Rookie Teacher of the Year during a virtual awards ceremony at 7 p.m. on Thursday, February 4, 2021. The virtual live stream will be available by visiting the www.dadeschools.net/ homepage that evening and clicking on the Teacher of the Year image.
The four finalists for 2022 Teacher of the Year, the regions they represent, and their schools are as follows:
North –

Teresa Ellen Murphy

, Spanish Lake Elementary School

Central –

Yolette Mezadieu

, Miami Edison Senior High School

South –

Candice A. Morris

, Goulds Elementary School

Adult/Technical Colleges and Educational Opportunity & Access –

Denise M. White

, Juvenile Justice Center School
The signature sponsors include South Florida Educational Federal Credit Union, United Way of Miami-Dade, Office Depot, Univision 23 and Kendall Toyota, which will present the winner with the keys to a new car. The event is made possible through partnerships with United Teachers of Dade (UTD), the Miami-Dade County Council of PTAs/PTSAs, and the Dade Association of School Administrators.
The District and UTD will also recognize the 2021 Rookie Teacher of the Year finalists and announce the winner at the event. The finalists are as follows:
North –

Jessica E. Trujillo

, Norland Middle School and




Central –

Nerissa Manela

, Morningside K-8 Academy

South –

Erica Echeverri

, Terra Environmental Research Institute




Adult/Technical Colleges and Educational Opportunity and Access –

Amado F. Portuondo

, Robert Morgan Educational Center and Technical College

For the most up-to-date information, please download the Dadeschools Mobile App to your iPhone or Android device. Follow us on Twitter @mdcps and @miamisup, on Instagram @miamischools and @miamisup, and on Facebook at MiamiSchools and AlbertoCarvalho