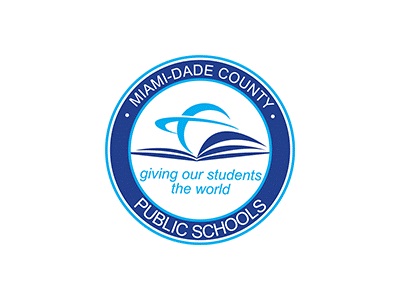 FOR IMMEDIATE RELEASE
Tuesday, February 2, 2021
CONTACT: Daisy Gonzalez-Diego
Miami-Dade County Public Schools
305-995-2060
M-DCPS Awarded $100,000 Grant to Create Innovative Entrepreneurship Experiences for CTE Students
Miami-Dade County Public Schools (M-DCPS) was among 22 educational institutions to be awarded an Entrepreneurship Education and Training grant by the Florida Department of Education. The grants were created to fund innovative projects that cultivate entrepreneurial mindsets and capabilities in students. The District received a $100,000 grant.
M-DCPS' Department of Career and Technical Education (CTE), in collaboration with Network for Teaching Entrepreneurship, South Florida Educational Federal Credit Union (SFEFCU), Miami Dade College, and NAF district advisory boards, will use the grant to create Tomorrow's Entrepreneurs Today, a robust program with opportunities for students in grades 6-12 at the following 13 Miami-Dade public schools:
·       Coconut Palm K-8 Academy

·       Georgia Jones-Ayers Middle

·       John F. Kennedy Middle

·       Horace Mann Middle

·       Norland Middle

·       W.R. Thomas Middle

 

·       G. Holmes Braddock Senior High

·       Homestead Senior High

·       Miami Edison Senior High

·       Miami Jackson Senior High

·       Miami Lakes Educational Center

·       Miami Norland Senior High

·       North Miami Beach Senior High
Some of the initiatives and activities will include:


Innov@te CTEC Miami Challenge Business Plan Pitch Competition

will provide middle and high school students with a platform to share their business ideas for the opportunity to win seed money to launch their entrepreneurial ideas.

Teacher Bootcamp,

 a small business incubator that will provide instructors with the resources and support to launch fully functional businesses.

Certified Financial Counselors,

 high school students, trained by SFEFCU, will serve as financial consultants to help students launch their business ventures.

Academy of Future Entrepreneurs Summer Camp

 will provide students the opportunity to turn their hobbies, interests, and dreams into viable business ventures. 

Summer

Youth

Internship

Program

, designed for students to work with entrepreneurship mentors.

Incubator/maker space

 will promote and cultivate meaningful entrepreneurial activities allowing for in-school and after-school, work-based learning experiences.
One of M-DCPS' key focus areas is student workforce readiness, i.e., preparing students to succeed in the rapidly evolving workforce. For more information about Tomorrow's Entrepreneurs Today, please visit http://dcte.dadeschools.net. 
For the most up-to-date information, please download the Dadeschools Mobile App to your iPhone or Android device. Follow us on Twitter @mdcps and @miamisup, on Instagram @miamischools and @miamisup, and on Facebook at MiamiSchools and AlbertoCarvalho.