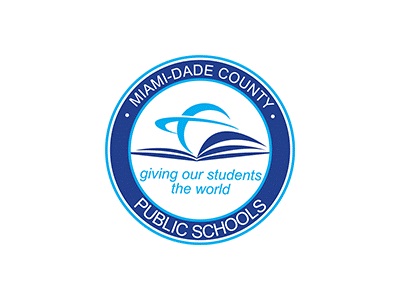 FOR IMMEDIATE RELEASE
Friday, March 5, 2021
CONTACT: Daisy Gonzalez-Diego
Miami-Dade County Public Schools
305-995-2060
M-DCPS Teachers, School-Site Staff of Any Age Qualify for COVID-19 Vaccines
All Miami-Dade County Public Schools (M-DCPS) teachers and staff, of any age, including custodians, cafeteria staff and bus drivers, in Pre-K through12 schools and childcare programs, will now be able to receive a COVID-19 vaccination. This is welcome news for the District, which has been advocating since December for the prioritization of the vaccine for employees, particularly those with direct contact with students.
Earlier this week, the Biden administration released the updated Federal Retail Pharmacy Program guidelines prioritizing COVID-19 vaccines for Pre-K through 12 school staff and childcare workers.
The Federal Retail Pharmacy Program for COVID-19 Vaccination is a collaboration between the federal government, states and territories, and 21 national pharmacy partners, including CVS, Publix, Walmart and Walgreens, and independent pharmacy networks to increase access to COVID-19 vaccination across the U.S. The federal program will prioritize vaccinating all school staff and childcare workers, with no age restrictions, during the month of March.
Employees may schedule an appointment by logging onto Vaccines & Immunizations | Vaccine Schedule | CVS Pharmacy. It is expected that this list of providers will continue to be expanded. As such, employees are encouraged to visit the state's vaccine locator site at https://floridahealthcovid19.gov/vaccines/vaccine-locator/ for the latest information on available vaccine providers. To verify employment and age, M-DCPS personnel must bring their worksite/school ID and their driver's license to the appointment. 
All M-DCPS employees, regardless of age, can also obtain a vaccine at South Florida's first federal vaccination site, which opened this week at Miami Dade College North Campus. The site  is open seven days a week from 7:00 a.m. to 7:00 p.m. Walk-ins are accepted, and appointments are not required.
These broader federal guidelines came on the heels of an Executive Order issued by Gov. Ron DeSantis this week expanding COVID-19 vaccinations for K-12 employees ages 50 and older. In adherence with this Order, this weekend, Jackson Health System will be administering 1,000 vaccines at three Jackson sites to M-DCPS employees ages 50 and older. One thousand employees have already been vaccinated as part of the District's ongoing partnership with Jackson. This latest announcement expands the collective effort with Jackson to stop the spread of COVID-19 in our community. Future vaccination events will be scheduled.
M-DCPS will continue to explore additional opportunities for the continued expansion of the vaccine administration program for our employees.  
For the most up-to-date information, please download the Dadeschools mobile app to your iPhone or Android device.  Follow us on Twitter @mdcps and @miamisup, on Instagram @miamischools and @miamisup, and on Facebook at MiamiSchools and AlbertoCarvalho.