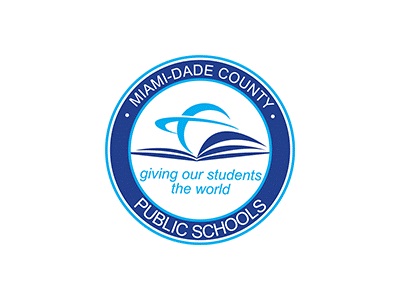 FOR IMMEDIATE RELEASE
Friday, March 12, 2021
CONTACT: Daisy Gonzalez-Diego
Miami-Dade County Public Schools
305-995-2060
M-DCPS Seeks Stakeholder Feedback for New Strategic Blueprint
Survey input from the public will guide education plans for the coming years
Last month, Miami-Dade County Public Schools (M-DCPS) closed out its five-year strategic plan, Vision 20/20. A strategic plan or blueprint defines an organization's overall strategy or direction and informs ongoing decisions about the allotment of resources, which include time, funding, and human capital, in pursuit of that strategy. Together, the School Board, its employees, and our community stakeholders have achieved many great accomplishments. Over the last five years, even under extreme challenges, M-DCPS has emerged as a national leader on numerous fronts.
Building upon the strengths of Vision 20/20, M-DCPS is embarking on the development of its next strategic blueprint, which will guide the school system in critical decision-making that will ultimately impact students, employees, and the community at large. As a public school system, M-DCPS is charged with ensuring the needs of our diverse community are met and providing the highest quality education to prepare our students for life-long success.
Students, parents, employees, and community members play an integral role in our school system and our overall success. Therefore, in the coming weeks, through a community-wide stakeholder survey, focus group sessions, citizen participation group meetings, and community listening tours with the Superintendent and School Board Members, M-DCPS will gather feedback as to what the District has done well, what it can improve upon, and what it should strive towards in the next strategic blueprint. 
The District is encouraging anyone with a vested interest in public education to complete our Stakeholder Survey, which is available in English, Spanish, and Haitian-Creole. The survey, which must be completed by April 2, along with additional information on the strategic blueprint, can be accessed by visiting strategicplan.dadeschools.net.
Together, we can ensure that M-DCPS continues to provide a world-class education that prepares students for success in college, career, and life.
For the most up-to-date information, please download the Dadeschools Mobile App to your iPhone or Android device.  Follow us on Twitter @mdcps and @miamisup, on Instagram @miamischools and @miamisup, and on Facebook at MiamiSchools and AlbertoCarvalho.