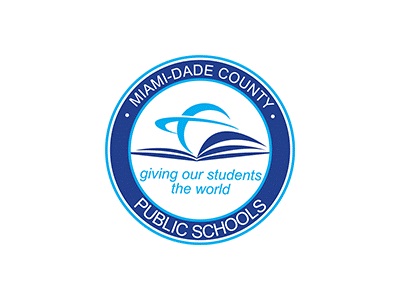 FOR IMMEDIATE RELEASE
Thursday, July 15, 2021
Miami-Dade School Board Approves Construction Award for Renovations at Dr. Gilbert L. Porter Elementary School, PLC for GOB Project Valued at $5.2 Million
Construction will begin shortly on renovations at Dr. Gilbert L. Porter Elementary and Primary Learning Center (PLC) after the Miami-Dade School Board awarded the construction contract to LEGO Construction Co. to complete the General Obligation Bond (GOB) project, valued at $5.2 million.
Located in the Hammocks area, Dr. Gilbert L. Porter Elementary and PLC were built in 1990, with additions constructed afterwards. It's currently comprised of nine permanent buildings with a permanent capacity of 919 student stations. The proposed scope of work for this project includes removal of the existing portables and restoration of site; HVAC replacement, selective restroom renovations, campus-wide exterior painting, replacement of drinking fountains with new ADA-compliant water coolers throughout the facility; electrical upgrades throughout, re-coating and resealing of the basketball courts, parking lot upgrades and miscellaneous upgrades throughout.
The project is scheduled to be completed by November 2022.
LEGO will use a total Sub-Consultant Small/Micro Business Enterprise (S/MBE) participation of 10.80 percent and Minority/Women Business Enterprises (M/WBE) participation of 18.69 percent.
In 2012, voters overwhelmingly approved the GOB to renovate, remodel and replace schools; expand student capacity; enhance safety and provide technology upgrades. To see the current projects, visit Capital Improvements at @MDCPSCapital on Twitter or use #GOBProgress.

For the most up-to-date information, please download the Dadeschools Mobile App to your iPhone or Android device. Follow us on Twitter @mdcps and @miamisup, on Instagram @miamischools and @miamisup, and on Facebook at MiamiSchools and AlbertoCarvalho.