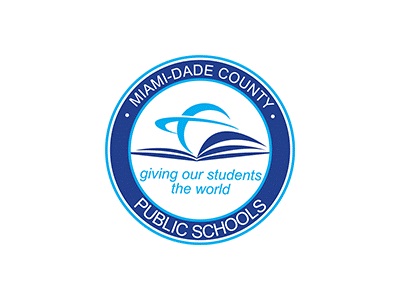 FOR IMMEDIATE RELEASE
Thursday, September 2, 2021
M-DCPS Awarded Funding to Operate Head Start/Early Head Start Programs in 31 Schools
Miami-Dade County Public Schools (M-DCPS) has been awarded funding to operate Head Start/Early Head Start programs in 31 schools across the District, by the Miami-Dade County Community Action and Human Services Department Head Start/Early Head Start Program.
Early Head Start (EHS) is a federally funded, community-based program provided in partnership with Miami-Dade County for income eligible families with infants and toddlers. The EHS program supports the physical, social, emotional, cognitive and language development of each child, and empowers families in developing goals for themselves and their children.

Early Head Start services are available at six schools throughout the county for children from birth to three years of age. Applications for enrollment are accepted yearlong.
Head Start is a federally funded program for children ages 3-5 years from income eligible families. The children participate in a variety of educational activities, receive child development, health and nutrition screenings; free healthy meals and snacks; and also enjoy playing in a safe and engaging learning environment.

Applications for enrollment for both programs are accepted year-round. For more information, registration requirements, online applications and a full listing of program sites, visit headstart.dadeschools.net/ or www.miamidade.gov/headstart; or contact the Department of Early Childhood Programs, at 305-995-7632.
For the most up-to-date information, please download the Dadeschools Mobile App to your iPhone or Android device.  Follow us on Twitter @mdcps and @miamisup, on Instagram @miamischools and @miamisup, and on Facebook at MiamiSchools and AlbertoCarvalho.