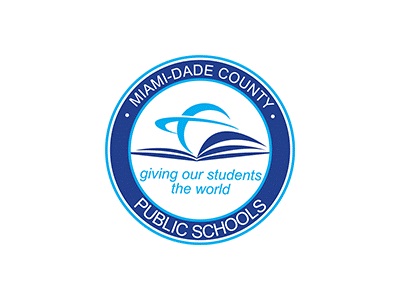 PARA DIVULGACIÓN INMEDIATA
Viernes, 31 de Mayo del 2019
INFORMES: Daisy Gonzalez-Diego
Miami-Dade County Public Schools
305-995-2060
Las Escuelas Públicas del Condado Miami-Dade anuncian horario de salida de clases para los últimos tres días del curso
Las Escuelas Públicas del Condado Miami-Dade (M-DCPS) concluirán otro curso escolar exitoso el día 6 de junio. Las últimas tres jornadas del curso seguirán horarios revisados de salida. El 4, 5 y 6 de junio, las escuelas primarias, los centros de Kindergarten a 8o grado y las escuelas intermedias timbrarán la salida de clases a la conclusión de la jornada de cinco horas y 30 minutos. Las escuelas secundarias timbrarán a la conclusión de la jornada de cinco horas y 10 minutos. Los estudiantes tendrán la oportunidad de almorzar cada día antes de la salida de clases.
Las escuelas con excepciones para el horario de apertura y cierre de todas formas timbrarán para la salida de clases según la duración especificada de la jornada escolar.
La jornada escolar reducida para las escuelas primarias, intermedias y secundarias proporciona tiempo adicional para que los maestros se preparen para el cierre del curso escolar.
Los horarios de salida de clases para los últimos tres días del curso son los siguientes:
Escuelas primarias y centros K-8º 1:50 p.m.
Escuelas intermedias 2:40 p.m.
Escuelas secundarias 12:30 p.m.
Para obtener la información más actualizada, por favor, descargue la aplicación móvil Dadeschools en su dispositivo iPhone o Android. Síganos en Twitter en @mdcps and @miamisup and on Facebook at MiamiSchools and AlbertoCarvalho.