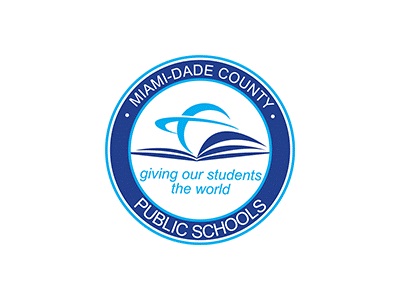 PARA DIVULGACIÓN INMEDIATA
Martes, 28 de Enero del 2020
INFORMES: Daisy Gonzalez-Diego
Miami-Dade County Public Schools
305-995-2060
Cuatro finalistas compiten por el premio de Maestro del Año de las Escuelas de Miami-Dade
Las Escuelas Públicas del Condado Miami-Dade auspiciarán la cena del premio Maestro del Año Francisco R. Walker 2021 del Condado Miami-Dade para nombrar al maestro más sobresaliente a lo largo del Distrito, el jueves, 30 de enero del 2020, a las 7 p.m. con una recepción en el DoubleTree by Hilton Miami Airport & Convention Center, ubicado en el 711 N.W. 72 Avenue, Miami, FL 33126.

Los cuatro finalistas, las regiones que representan y sus escuelas están enumerados a continuación:

• Norte – Ray L. Vanessa M. Valle, escuela secundaria Hialeah Gardens Senior High
• Central – Ashley C. R. Vangates, escuela primaria George Washington Carver Elementary
• Sur – Stephen M. Pereira Jr., Escuela de Estudios Avanzados (School for Advanced Studies, SAS) – Recinto Wolfson
• Educación para Adultos / Escuelas Técnicas y Oportunidad y Acceso Educativo – Lisa Y. Jones – C.O.P.E. Center North

Los patrocinadores principales son Office Depot, South Florida Educational Federal Credit Union, United Way of Miami-Dade, Univisión 23/UniMás 69 y Kendall Toyota, que presentará al ganador las llaves de un nuevo automóvil. El patrocinador secundario es Fox-Mar Photography. Este evento es una asociación con el sindicato de maestros United Teachers of Dade (UTD), el concilio Miami-Dade County Council of PTA/PTSA y la asociación Dade Association of School Administrators (DASA).

El Distrito y el sindicato UTD también reconocerán a los finalistas del premio Maestro Novato del Año 2020 y anunciarán el ganador durante el evento. Los finalistas son los siguientes:

• Norte – Kalyn Lee, escuela secundaria Miami Carol City Senior High
• Central – Marissa Talbot, escuela primaria Phyllis Ruth Miller Elementary
• Sur – Alexander K. Chumbley, escuela secundaria Medical Academy for Science and Technology (MAST) @ Homestead
• Educación para Adultos / Escuelas Técnicas y Oportunidad y Acceso Educativo – Dr. Elliot Joseph, centro educativo Jan Mann Educational Center

Para obtener la información más actualizada, por favor, descargue la aplicación móvil de Dadeschools en su dispositivo iPhone o Android. Síganos en Twitter en @mdcps y @miamisup, en Instagram @miamischools y @miamisup y en Facebook en MiamiSchools y AlbertoCarvalho.