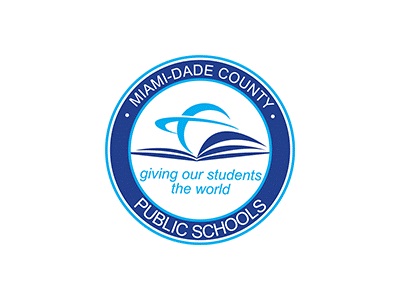 PARA DIVULGACIÓN INMEDIATA
Jueves, 28 de Mayo del 2020
INFORMES: Daisy Gonzalez-Diego
Miami-Dade County Public Schools
305-995-2060
Cinco brillantes jóvenes científicos son nombrados finalistas en la feria de ciencias e ingeniaría Virtual Regeneron International Science and Engineering Fair 2020
Cinco estudiantes de las Escuelas Públicas del Condado Miami-Dade (M-DCPS) se encontraron entre los siete finalistas de la Feria Internacional de Ciencias e Ingeniería (International Science and Engineering Fair, ISEF) virtual que se llevó a cabo la semana pasada por la organización sin fines de lucro Society for Science & the Public y la compañía de biotecnología Regeneron.
Las M-DCPS es el auspiciador en el condado para la competencia, que incluye a escuelas públicas y privadas. Los otros dos estudiantes ganadores son de Westminster Christian. Vea a continuación los cinco finalistas de las M-DCPS que también se encontraron entre los ganadores de la 65ª Feria anual Regional de Ciencias e Ingeniaría del Sur de la Florida (South Florida Regional Science and Engineering Fair).
| | |
| --- | --- |
| Finalista | Escuela |
| Michael Odzer | Dr. Michael M. Krop Senior High |
| Tali Finger | Dr. Michael M. Krop Senior High |
| Zoe Diederich | Maritime & Science Technology Academy (MAST) |
| Isabela Perdomo | MAST@FIU BBC |
| Jordan Umlas | Miami Beach Senior High School |
Los finalistas, elegidos de entre los mejores proyectos de ciencias del Distrito en la EXPO 2020, pudieron presentar de manera virtual sus proyectos de ciencias junto con miles de estudiantes de todo el mundo.
Además de ser los ganadores regionales principales, los finalistas ahora son considerados egresados de Society y se publicarán sus resúmenes en línea en la base de datos de proyectos de la ISEF.
Para más información sobre las ferias y los ganadores, siga @MDCPSSTEAM.
Para obtener la información más actualizada, por favor, descargue la aplicación móvil de
Dadeschools en su dispositivo iPhone o Android. Síganos en Twitter en @mdcps y @miamisup, en Instagram @miamischools y @miamisup y en Facebook en MiamiSchools y AlbertoCarvalho.