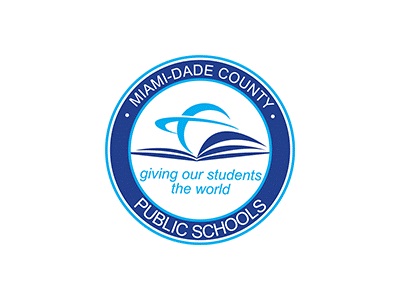 PARA DIVULGACIÓN INMEDIATA
Viernes, 17 de Julio del 2020
INFORMES: Daisy Gonzalez-Diego
Miami-Dade County Public Schools
305-995-2060
Las M-DCPS llegan a acuerdo tentativo con sindicato AFSCME
Las Escuelas Públicas del Condado Miami-Dade (M-DCPS) y la Federación Americana de Empleados Estatales, Municipales y de Condado (American Federation of State, County, and Municipal Employees, AFSCME), Local 1184 llegaron esta semana a un acuerdo tentativo sobre el Contrato de Reapertura del 2019-20. El acuerdo tentativo proporciona aumentos recurrentes de salarios, el Programa de Beneficios para Empleados del 2021, y modificaciones a provisiones – contractuales existentes.
Miembros del sindicato AFSCME incluyen conserjes, trabajadores de servicios alimenticios, guardias de seguridad, conductores de autobús, mecánicos, y escritores y oficinistas/técnicos de radio y televisión del WLRN.

"Los hombres y mujeres laboriosos del sindicato AFSCME merecen ser reconocidos por sus contribuciones significativas a nuestros estudiantes y escuelas", dijo el Superintendente de Escuelas Alberto M. Carvalho. "Me alegra que pudimos negociar un acuerdo que dignifica el papel invaluable que juegan dentro de la familia de las M-DCPS".
Este acuerdo está sujeto a su ratificación por los miembros de la unidad negociadora del sindicato AFSCME. El acuerdo fue ratificado por la Junta Escolar en la Reunión de la Junta Escolar del 15 de julio.
"Nuestro personal del sindicato AFSCME forma una parte vital de nuestra fuerza laboral y mucho agradecemos su excelente y continuo servicio. Este contrato nos ayudará poder brindarles a estos empleados un paquete de remuneración que reconozca su honorable labor", dijo la Presidenta de la Junta Escolar Perla Tabares Hantman.
Algunos puntos destacados del acuerdo tentativo incluyen lo siguiente:

Remuneración Financiera
• Un ajuste salarial de un 3 por ciento vigente desde el 1º de julio del 2019.
• Un estipendio de capacitación especializada para conserjes relacionada con los protocolos de saneamiento adicional.


Cuidado de la Salud
• El Programa de Beneficios para Empleados ofrecerá tres planes de cuidado de la salud, uno de los cuales se proporciona a empleados sin costo alguno.
Presidenta de la AFSCME Phyllis A. Leflore y Superintendente de Escuelas Alberto M. Carvalho se saludan de codo tras llegar a un acuerdo tentativo.
Para obtener la información más actualizada, por favor, descargue la aplicación móvil Dadeschools en su dispositivo iPhone o Android. Síganos en Twitter en @mdcps y @miamisup, en Instagram @miamischools y @miamisup y en Facebook en MiamiSchools y AlbertoCarvalho