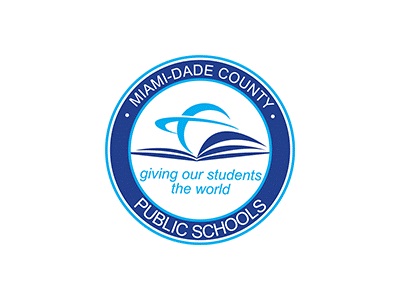 PARA DIVULGACIÓN INMEDIATA
Jueves, 24 de Septiembre del 2020
INFORMES: Daisy Gonzalez-Diego
Miami-Dade County Public Schools
305-995-2060
M-DCPS ofrece eventos de inmunización GRATUITOS para estudiantes
Los padres de familia con niños de edad escolar que están matriculados o están a punto de ingresar en las Escuelas Públicas del Condado Miami-Dade (M-DCPS) tendrán oportunidades adicionales para obtener las vacunas requeridas para sus hijos en los centros de vacunación a partir del sábado 26 de septiembre, seguido por fechas adicionales. Todos estos eventos son gratuitos. Es particularmente importante que los niños reciban sus vacunas de rutina durante esta pandemia del COVID-19 para protegerlos de enfermedades y brotes prevenibles.
Los Servicios Integrales de Salud Estudiantil (Comprehensive Student Health Services) de las M-DCPS están facilitando centros de vacunación en todo el condado a partir del sábado, 26 de septiembre del 2020 y varias otras oportunidades adicionales durante las próximas semanas. Por favor, vea el folleto adjunto para obtener todaslas fechas y ubicaciones.
Los estudiantes que asisten a escuelas en el Condado Miami-Dade, incluso los que optaron por el aprendizaje a distancia, deben tener un certificado de inmunización que demuestre que han sido vacunados contra la poliomielitis, el sarampión, las paperas y la rubéola (MMR), la difteria, el tétanos y la tos ferina (pertussis) (DTaP), la hepatitis B y la varicela (chicken pox). Esta política se aplica a los estudiantes que actualmente asisten a las escuelas en el Distrito y a aquellos que son elegibles para asistir.
A continuación, incluimos una lista de lugares que ofrecerán inmunizaciones gratuitas el sábado, 26 de septiembre de 2020. Se requieren citas en todos los lugares.
Centro Comunitario de Salud Jesse Trice

(Jesse Trice Community Health Center)

10 a.m. - 2 p.m.

Teléfono para obtener citas:
305-693-3057

Miami Carol City Senior High
3301 Miami Gardens Drive

Miami, FL 33056

Sistema de Salud de la Universidad de Miami (University of Miami Health System)

8 a.m. - 4:30 p.m.

Teléfono para obtener citas:

305-668-1002 ó 305-243-6407

North Miami Middle School
700 N.E. 137 St.

North Miami, FL 33161

Citrus Health Network

9 a.m. - 1 p.m.

Teléfono para obtener citas:

786-209-2185

Maternal and Child Health Center

551 West 51st Place, Hialeah, FL 33012

Sistema de Salud NCH

(NCH Healthcare System)

Teléfono para obtener citas

786-624-4747

9 a.m. – 1 p.m.
W.R. Thomas Middle

13001 S.W. 26th St.

Miami, FL 33175

10 a.m. to 3 p.m.
Jorge Mas Canosa Middle
15735 S.W. 144th St., Miami, FL 33196

Departamento de Salud de la Florida en el Condado Miami-Dade

(Florida Department of Health in Miami-Dade County)

8 a.m. - 2 p.m.

Teléfono para obtener citas

786-845-0550

Centro Health District

(Health District Center)
1350 N.W. 14 St., Miami, FL 33124

Centro de Salud West Perrine

(West Perrine Health Center)
18255 Homestead Avenue, Miami, FL 33157
Para obtener la información más actualizada, por favor, descargue la aplicación móvil Dadeschools en su dispositivo iPhone o Android. Síganos en Twitter en @mdcps y @miamisup, en Instagram @miamischools y @miamisup y en Facebook en MiamiSchools y AlbertoCarvalho.