R.E.S.P.E.C.T. Teachers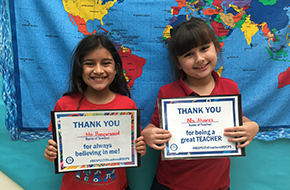 Teachers are the backbone of our community. They guide and advise, educate and inspire, care and praise. For our successes, for who we are today, and for forming the generation that will take care of us one day, we all have a teacher to thank.

Magnet Programs Continue to Soar @MDCPS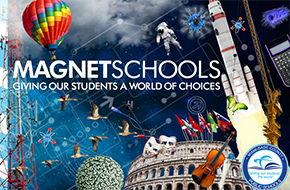 In Miami-Dade County, there is no shortage of passionate students eager to take the next step in their academic career. Whether their passion lies in robotics and coding, media design or international studies – there is a place for them to foster these interests through a magnet program.

Community Partners Take Charge for Principal Today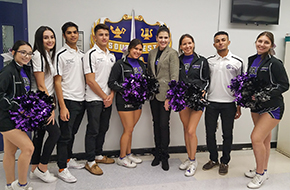 More than 350 community partners took over each elementary, K-8, Middle School and High school in Miami-Dade County Public Schools (M-DCPS) this month. Principal TODAY continues the M-DCPS tradition of forming new and meaningful school-community partnerships for the benefit of students.

Alberto M. Carvalho Honored with Green Garner Award, Named 2018 National Urban Superintendent of the Year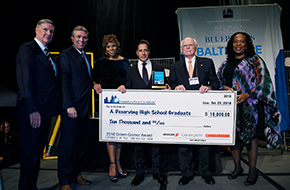 In late October, Miami-Dade Schools Superintendent Alberto M. Carvalho was named the 2018 National Urban Superintendent of the Year by the Council of Great City Schools, which presented him with the distinguished Green-Garner Award

iNspiration @MDCPS

Compassionate, determined, and kind are just some of the words we can use to describe Jazmin, who is excelling in one of the most rigorous schools in Miami-Dade County and the state of Florida.
Name: Jazmin Baez

School: 12th-grade student at School for Advanced Studies- Wolfson

Accomplishments: Despite only living in the United States for six years, Jazmin has excelled at the School for Advanced Studies (SAS). At the top of her class, she will receive her Associate in Arts Degree from Miami Dade College a month before she graduates from high school. However, Jazmin's commitment to helping people in need in the community is even more impressive than her academic work


iNspiration @MDCPS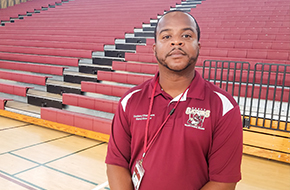 Zackery Chambers is an educator who is passionate about sharing his love of music with students. A veteran teacher of 14 years, he prides himself in teaching his students to find their voice and believe in their power to accomplish goals. Growing up in Miami, his childhood experiences and obstacles have given him a greater understanding of the importance of students having an adult figure that genuinely cares and motivates them to have attainable goals at a young age. He recognizes the endless possibilities that his students can accomplish and wants them to strive in reaching their goals.
Name: Zackery Chambers

Occupation: Teacher & Director of Bands at Barbara Goleman Senior High School

Accomplishments: Chambers graduated from Florida A&M University (FAMU) in 2005 with a Bachelor of Science- Music. During his time at FAMU, he was a member of one of the nation's most prestigious marching bands: The Marching 100.




Stay iNformed and Connected

In September 2018, I celebrated my tenth year as Superintendent of Miami-Dade County Public Schools. And not for one moment has it felt like a job. In fact, it's been a wonderful and rewarding opportunity to lead what many consider to be the finest school system in the nation. Every day, I wake with an excitement about the work ahead as we – 37,000-plus employees and I – create an environment that expands the joys of learning for students. I am filled with gratitude to have the opportunity to be a part of work that gives the children of our vibrant community a bright and prosperous future. My gratitude extends to every aspect and every employee of Miami-Dade County Public Schools, especially to our school site leaders and classroom teachers who are the lifeblood of our school district. They are the architects behind our upward trend in student achievement and steadily rising graduation rates. And beyond the classroom, we continue to strengthen business operations, demonstrating excellence in our financial practices and community engagement and support. I am overjoyed by the response of Miami-Dade County voters who spoke loud and clear about their support of and admiration for our teachers through their overwhelming approval of the Secure Our Future Referendum, #362. As a result, we will be able to compensate teachers in a way that dignifies and honors the incredible work they do and fortify safety and security at all schools. It's the best holiday gift our community could ever hope for. As we prepare to enjoy the holidays, I am pleased by the fact that we were able to come to a tentative agreement with United Teachers of Dade (UTD) – an agreement that honors our commitment to educators and provides an historic compensation package that becomes effective with the start of the new year. While we could have waited until July 2019, it was important to us that teachers have peace of mind during the holiday break. Additionally, as a result of the district's tentative agreement with the Fraternal Order of Police (FOP), student learning will continue in a safe, secure school environment. The overwhelming approval of #362 and the agreements with UTD and FOP have capped another year of staggering achievements for Miami-Dade County Public Schools. The work of our educators, school site leaders, administrators and support staff this past year has been remarkable, and I am excited about the opportunities awaiting us in 2019. My wish for our students, families, employees, and community is to have a safe and wonderful holiday and a bright New Year.


Alberto M. Carvalho
Superintendent

iNfact
Save the Date! M-DCPS will observe "Take Our Daughters and Sons to Work Day on February 1, 2019. The District uses this date instead of the national observance to minimalize disruptions during scheduled testing.
Miami-Dade Schools Police is now hiring School Resource Officers! Be part of a team that protects and positively impacts lives. For more information, visit dadeschools.net
Since the inception of the General Obligation Bond, over 190 main projects and another 540 accelerated scope projects have been successfully completed, addressing critical needs at M-DCPS. So far, bond investment in schools totals $664 million, including $91 million in classroom technology improvements. #GOBprogress
More than 30,000 M-DCPS students participated in an Advanced Placement (AP) course in 2017-2018, showing an overall passing rate of 55 percent, a two percent increase over the previous year.
Miami Music Project's Children's Orchestra Program, a tuition-free, multi-year, after-school music education program for youth operating in under-resourced communities, unveiled its Miami Gardens Branch at Carol City Elementary School.
In October, Basketball Hall of Fame inductee Ray Allen and the Ray of Hope Foundation, in partnership with Loews Hotels' annual Celebrity Golf Tournament, and with support from Tutoring America, donated a state-of-the-art computer lab to Fienberg-Fisher K-8 Center.

iChoose M-DCPS

Miami Edison Senior High School

Rear Admiral Thomas K. "Ken" Mattingly, NASA Astronaut

"Mr. Robert Lawrence, as a faculty advisor, used his friendship and sense of humor to persuade me to apply for an NROTC scholarship. Ms. Frances Gibbons taught science in a way that made solving practical problems, by understanding the physical world, exciting. Mr. Lawrence opened the door that led to a career as a Naval officer and aviator, while Ms. Gibbons nurtured the motivation to go through that door. Because of them, I have enjoyed a ride that has been out of this world."