Welcoming Three New Inductees to the @MDCPS Alumni Hall of Fame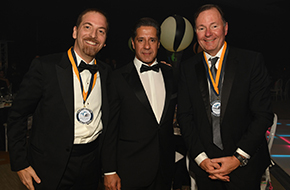 Since the beginning of M-DCPS, dating back to 1885, the caliber of students has always been extraordinary. On February 8th, 2018, nearly 133 years after the first school opened at M-DCPS, three outstanding alumni in the areas of media, business, and community were honored for their achievements and astonishing work.

Mentoring Matters – From the Perspective of Marcus Frias, @MDCPS Alumnus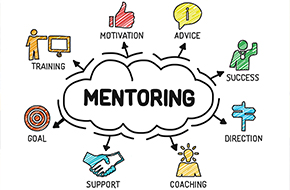 It is no question that the globalization of society is at an all-time high, and while the world may feel smaller for some, the sentiment is much different for others. Students deciding what path to take for a successful future might feel like the world has tripled in size, but a mentor can make these decisions less daunting with good counsel and encouragement.

Recording Studio at MAS @ Zelda Glazer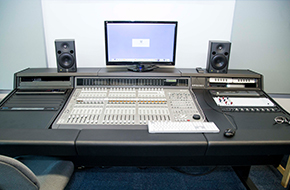 Start with an improvised idea from the public sector, mix in funds from the private industry, collaborate with the local school district – which offers a world-class education – and the final opus is the nation's first, state-of-the art recording studio housed in a public school.

NBA All-Star Donates Computer Lab to @MDCPS
Did you know that Ray Allen's first name is Walter? Yea… we didn't either. Did you know that apart from being the most clutch three-point shooter in NBA history, Allen loves to give back to his community? That we know for sure!

iNspiration @MDCPS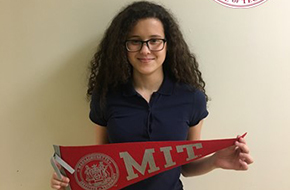 Through hard work and dedication, this high-achieving student has realized her life-long dream – a full scholarship and admission to MIT.
Name: Dalila Valdes

School: 12th grade student at Miami Coral Park Senior High School

Accomplishments: An accomplished student at Miami Coral Park Senior High School, Dalila is a National AP Scholar, an AP Scholar with Distinction, and has earned the Florida International University Book Award. She was named a finalist for the Jack Kent Cooke Scholarship and the Questbridge College Match Scholarship. She has been on the Principal's Honor Roll at Miami Coral Park from 2016-2018. Dalila was born in Cuba and then lived in Spain. When she found out she was moving to the United States, Dalila began to teach herself English and was taking eight AP classes by her second year in the country.


iNspiration @MDCPS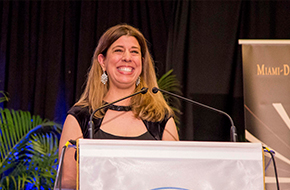 An inspirational educator and tireless mentor, Molly Winters Diallo is dedicated to changing the world one student at a time.
Name: Molly Winters Diallo

Occupation: Social Studies Department Chair, AP Human Geography, AP Psychology and Honors US History teacher at Alonzo and Tracy Mourning Senior High School

Accomplishments: A National Board Certified teacher and graduate of Tufts University Graduate School of Education, Molly Winters Diallo has earned national recognition for her work both inside and outside of the classroom. In 2016, she was selected by the Bezos Family Foundation as one of 12 Bezos Educator Scholars from across the country, and in 2017 received Stanford University's Teacher Tribute Award. Diallo's most professional accomplishment, however, is the life-changing impact she has on her students' lives, empowering them to be productive global citizens.




Stay iNformed and Connected

I am staying! Miami-Dade County Public Schools (M-DCPS) is my home. The children and employees of this school district are my family. My commitment to Miami is as strong as it has ever been and our work is not complete. Recently, I had to make one of the most difficult decisions of my life. I could follow my mind and accept a coveted position with New York City Schools, disappointing my M-DCPS family and community, or I could follow my heart and continue the work that we began nearly a decade ago. I decided to follow my heart, because I just don't know how to break a promise to a child. I have no doubt that I made the right and honorable decision. While the prospect of becoming the next Chancellor of New York City Schools was extremely appealing, in my heart I believe there is no better place to be than Miami-Dade. It was September 2008 when I embarked on a journey that the Miami-Dade County School Board entrusted to me. Since that time, we have blazed a trail of instructional innovation, set and surpassed records of student achievement, and accomplished the unimaginable. I have been privileged to do the work that I love with professionals that are second to none. As we continue our work, we must also face the unspeakable tragedy that impacted the South Florida community this past month. Our friends at Broward County Public Schools (BCPS) experienced one of the most horrific acts of violence our nation has ever seen. The precious lives of 17 students and faculty of Marjory Stoneman Douglas Senior High were taken at the hands of a former student of the school. Upon learning of this tragic event, we immediately deployed the M-DCPS Crisis Team to assist BCPS with counseling services for students and their families. We will continue to support them for as long as they need us. Now more than ever, we must use our collective voices and resources to advocate for students. M-DCPS is fortunate to have the support of parent and faith-based groups, business and civic leaders, and professional and community-based organizations. We are grateful for these partnerships that buoy our resolve and fuel our determination to reach new heights of academic and school achievement. Together, we shall conquer new ground, build new hope and deliver on our promise to our children and the vibrant Miami-Dade community.


Alberto M. Carvalho
Superintendent

iNfact
The Point Foundation presented Superintendent Carvalho with the prestigious Miami Minerva Award for his leadership and commitment to the South Florida LGBTQ community.
Despite more rigorous standards, M-DCPS' graduation rate continues to rise for the 2016-2017 academic year, increasing to 84.2 percent (excluding charter schools).
Scheduled to open its doors in August, a new 58,765 sq. ft. K-8 Center will feature a media center, music lab, P.E. shelter, parent and bus drop-offs, and covered walkways, delivering a much-needed school in West Kendall.
Gloria and Emilio Estefan were honored at a recent School Board meeting for inspiring future generations of artists and entrepreneurs to pursue their dreams.
More than 25,000 students and community members came together to celebrate innovation and creativity at the Miami-Dade STEAM Expo.
The National College Fair made its annual stop in Miami. Thousands of students from across the District participated in this event, preparing themselves to be #MDCPSFutureReady.

iChoose M-DCPS

New World School of the Arts

Alex Lacamoire, Musician and multiple Tony and Grammy award-winner

"If it weren't for the training I received in the Miami-Dade school system, my life would be totally different, and I likely would have gone down a completely different career path. The schools I went to cracked open my musical world, exposing me to theater, jazz, visual arts, dance…this is how I learned that I wanted to forge a life for myself as a professional musician. I thank every teacher and student in every class at every school I went to in Miami, because all of it helped shape me to become the person I am today."