A Time to Celebrate…Congrats #MDCPSGrad!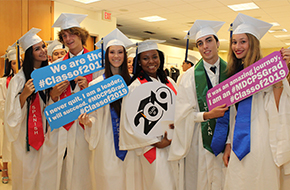 Miami-Dade County Public Schools (M-DCPS) held 65 ceremonies for nearly 22,000 graduating senior students this year, a record number of graduates for the nation's fourth largest school district.

M-DCPS Innovates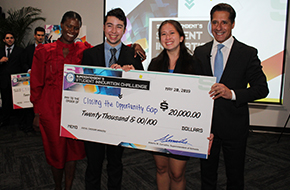 For the past 29 years, the Council of the Great City Schools has recognized big-city school leaders with the nation's highest honor for urban education leadership, the Green-Garner Award. Every winner has received a $10,000 college scholarship to present to one student in their school district.

Providing Mental Health Services to Our Students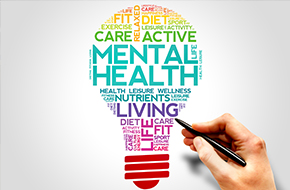 Miami-Dade County Public Schools (M-DCPS) meets the needs of its children in mind, body and soul. This past year, mental health services were enhanced with a $7.8 million investment and the creation of its own department, including the hiring of 30 professionals to quickly identify students in need of mental health and psychiatric evaluation.

iNspiration @MDCPS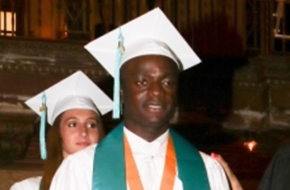 Generous, courageous, talented, independent, and filled with a survivor's spirit: these are the words that come to mind when describing this M-DCPS student.
Name: Peterson Exais

School: 12th grade student at New World School of the Arts (NWSA)

Accomplishments: At nine years of age, Peterson was pulled from the rubble four days after the collapse of a building during the 2010 earthquake in Haiti and had to undergo several lifesaving surgeries. With the assistance of his plastic surgeon (now mentor and guardian), Dr. Chad Perlyn, Peterson's transition to life in Miami posed challenges. Amid this tragedy, the discovery of dance became the transformative force that lead this young man to the threshold of a new life.


iNspiration @MDCPS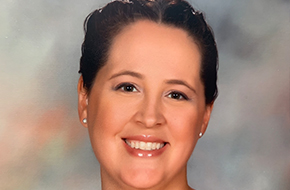 This inspirational, talented and hardworking teacher marches to the beat of her own drum to ensure that her students succeed.
Name: Jennifer Jimenez

Occupation: Director of Band at South Miami Senior High

Accomplishments:Jennifer Jimenez was named one of only six winners in the nation of the 2019 Kennedy Center/Stephen Sondheim Inspirational Teacher Awards. This award spotlights some of the country's most inspirational teachers and recognizes them for their contributions.




Stay iNformed and Connected

The 2018-2019 school year gave us all reason to celebrate. Miami-Dade County Public Schools (M-DCPS) extended its long legacy as a thriving educational system committed to instructional excellence, ingenuity and equity. M-DCPS continues to be highest-performing urban school system in the nation. Our "A" rated school district was the recipient of the 2018 Cambridge District of the Year Award. In addition, many of you spoke loud and clear about your support of and admiration for our teachers through the overwhelming approval of the Secure Our Future Referendum, #362. As a result, we were able to compensate teachers in a way that dignifies and honors the incredible work they do and fortify safety and security at all schools. We did this by also installing nearly 1,700 school security cameras, creating a Schools Police Command Center to serve as a central communications location, and deploying a certified law enforcement officer to every school.


Our exceptional teachers, administrators and support staff proved to be a winning combination that was further complemented by the amazing community partners and organizations that continue to support all of our efforts, both inside and outside of the classroom. On behalf of the School Board, I want to thank you for being our partners in education and making this year a tremendous success.


Alberto M. Carvalho
Superintendent
iNfact
Total work completed or under contract to modernize our schools, made possible by the 2012 $1.2B General Obligation Bond, is approaching $800 million.
M-DCPS The Shop provides deserving students with their prom essentials, free of charge with the help of our sponsors, to ensure picture-perfect memories.
Over 300 students danced their hearts out during the annual prom for students with Autism, completely free of charge, due to the generosity of our local M-DCPS businesses and partnerships.
Hundreds of young leaders were given the opportunity to meet several industry professionals from companies throughout Miami-Dade County and ensure they are career ready during the annual Mega NAF Conference.
There are no limits in the abilities of our students! Parents, teachers, friends and family stride with confidence during the Superintendent's 5K Race for Education.
Students are celebrated during the I Can Do It, You Can Do It Awards, as they share their special talents and abilities after remaining physically active throughout several weeks.
iChoose M-DCPS

Southwest Miami Senior High

Ana VeigaMilton, Engineer, Attorney, Philanthropist and President of the José Milton Foundation

"Coming to a school like Southwest Senior High, where I was able to take AP Physics, AP Chemistry and AP Computers, which was a brand new program back then, really opened my eyes and made me think more globally".