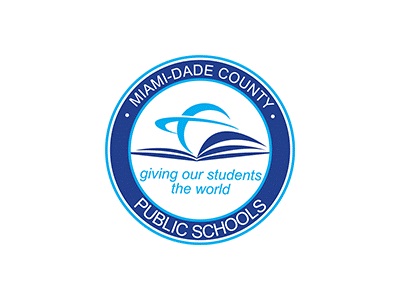 PARA DIVULGACIÓN INMEDIATA
Martes, 20 de Julio del 2021
INFORMES: Daisy Gonzalez-Diego
Miami-Dade County Public Schools
305-995-2060
Las escuelas técnicas de las M-DCPS se asocian con Blackman Music Group, Inc. y emprendedores locales, facilitando oportunidades para establecer contactos, después de la pandemia, en relación con carreras que se estudian en un año
Las escuelas técnicas de las Escuelas Públicas del Condado Miami-Dade (M-DCPS) se han asociado con Blackman Music Group, Inc. y varios empresarios para organizar la Feria Comunitaria de Emprendedores 2021, el sábado 31 de julio, desde el mediodía hasta las 2 p.m. La feria se llevará a cabo en el instituto Dr. Dorothy Bendross-Mindingall Social-Economic Institute, ubicado en 5120 N.W. 24th Avenue, Miami, FL 33142.
Entre los socios se encuentran la Asociación de Vecinos NANA, (Neighbors and Neighbors Association), el Círculo de Fraternidad (Circle of Brotherhood) y otros más. Este evento informará a la comunidad local sobre diversas formas de obtener orientación financiera.
Los asistentes aprenderán sobre los programas de Educación de Carreras Técnicas, que facilitan el acceso a habilidades y capacitación de alta demanda disponibles en D.A. Dorsey Technical College, Lindsey Hopkins Technical College y George T. Baker Aviation Technical College.
Este evento ofrecerá a nuestras comunidades las herramientas para participar en una mejora económica. Los participantes también aprenderán sobre el proceso de iniciarse como emprendedor y tendrán además la oportunidad de establecer contactos con otros profesionales de negocios. Se proporcionará comida.
Para obtener más información, comuníquese con Indira Jadoonandan, Especialista en Apoyo al Plan de Estudios, Escuelas Técnicas para Adultos y Acceso a Oportunidades Educativas al 305-558-8000; en Facebook @Miami-DadeTechnicalEducation Centers; Instagram @miamidadetech; y Twitter: @DadeTech.
Para obtener la información más actualizada, por favor, descargue la aplicación móvil Dadeschools en su dispositivo iPhone o Android. Síganos en Twitter @mdcps y @miamisup, en Instagram @miamischools y @miamisup y en Facebook MiamiSchools y AlbertoCarvalho.