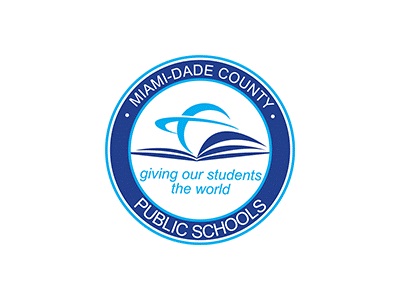 PARA DIVULGACIÓN INMEDIATA
Jueves, 29 de Julio del 2021
INFORMES: Daisy Gonzalez-Diego
Miami-Dade County Public Schools
305-995-2060
La Fundación para las Nuevas Iniciativas Educativas premia la primera beca "Francis A. Metcalfe"
Seleccionada entre 14 aspirantes, Asia K. Smith, graduada de la escuela secundaria John A. Ferguson Senior High, ha recibido la primera beca universitaria anual "Francis A. Metcalfe" otorgada por la Fundación para las Nuevas Iniciativas Educativas (Foundation for New Education Initiatives, Inc., FNEI, por sus siglas en inglés).
Desde que era una niña, Asia ha querido ser abogada. En Ferguson High, se unió a la Sociedad de Honor de Derecho de la escuela donde llegó a ser presidenta. Ella tiene previsto asistir a la Universidad de Florida en el otoño y especializarse en Administración de Empresas, antes de cursar la carrera en derecho.
Fundada por Bill Metcalfe y su esposa, Cecelia Davidson, la beca fue creada para honrar al difunto padre de Bill. La Beca Francis A. Metcalfe otorga anualmente un estipendio en efectivo a un estudiante de las M-DCPS con destino a la universidad cuyo padre es miembro de la Federación Estadounidense de Empleados Estatales, Municipales y del Condado (American Federation of State, County and Municipal Employees, AFSCME, por sus siglas en inglés). El estipendio se pagará directamente al estudiante y los fondos se utilizarán a su discreción.
Este fondo de subvención tiene el propósito de darles a los estudiantes la posibilidad de concentrarse en sus estudios en vez de preocuparse por las finanzas. FNEI, una organización sin fines de lucro 501 (c) 3, busca mejorar el rendimiento de los estudiantes y la participación de la comunidad. A través de subvenciones, donaciones y dotaciones, podemos brindar a nuestras familias y estudiantes más necesitados las oportunidades que se merecen. M-DCPS es el cuarto distrito escolar más grande de los Estados Unidos. Más de 350 000 estudiantes componen nuestro distrito, de los cuales 230 000 se benefician de los programs de FNEI.
Para obtener más información o para hacer una donación, visite Giveourstudentstheworld.org, llame al 305-995-7317 o envíe un correo electrónico a Ann de las Pozas a Adelaspozas@giveourstudentstheworld.org.
Para obtener la información más actualizada, por favor, descargue la aplicación móvil Dadeschools en su dispositivo iPhone o Android. Síganos en Twitter @mdcps y @miamisup, en Instagram @miamischools y @miamisup y en Facebook MiamiSchools y AlbertoCarvalho.