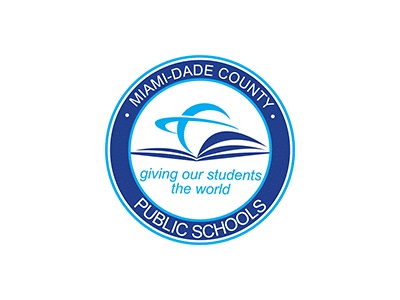 FOR IMMEDIATE RELEASE
Wednesday, April 8, 2020
M-DCPS, FIU Tutoring Collaboration is a Win-Win for Students
---
During these unprecedented times, everyone is coming together in an effort to do their part for their community, especially for its youth. In response to the COVID-19 pandemic, students from the Florida International University Herbert Wertheim College of Medicine (FIU HWCOM) created HOPE Tutoring in collaboration with Miami-Dade County Public Schools (M-DCPS). HOPE, which stands for Helping Out Public Education, is a remote tutoring program created and run by medical students in response to the shift to distance learning as a result of COVID-19.
Starting Wednesday, April 8, 2020, high school students will be able to schedule a virtual personal tutoring session with an FIU medical student, 7-days-a-week, from 3-8 p.m. on more than 30 different subjects. Sessions can be scheduled by visiting www.go.fiu.edu/HOPE and filling out the survey.
"It is during moments like these, at a time when we are all confronting new challenges, that the best of humanity becomes evident. We are proud to join forces with this group of brilliant minds," said Schools Superintendent Alberto M. Carvalho. "Our steadfast commitment to providing innovative educational resources and opportunities to students, through distance learning, will not waver. This initiative is a shining example of what educational entities can deliver when they work together for the benefit of our children."
The tutoring sessions will cover a wide range of STEAM subjects, foreign language, even piano lessons. A flier listing the course offerings is attached. The sessions will be held through Zoom and the FIU students will adhere to the Zoom guidelines. All volunteer tutors are medical students at FIU HWCOM and have had a Level 2 federal background check. They also hold at least a bachelor's degree from an accredited university.
"Now, more than ever, it is clear that altruism is the very core of the medical profession. I am extremely proud of our students, and I am not surprised that they have taken it upon themselves to establish a volunteer tutoring program for the M-DCPS students. Caring is in their blood, and that is exactly why they will be exemplary physicians," said Dr. Robert Sackstein, HWCOM Dean and Senior Vice President for Health Affairs.
M-DCPS STEAM team members will be included in the zoom meetings to assist with student-to-student interactions.
For more information, contact: Ileana Varela, Associate Director for Marketing and PR, at
ilvarela@fiu.edu
or Cristian Carranza, Administrative Director, M-DCPS Division of Academics, at
ccarranza1@dadeschools.net
.