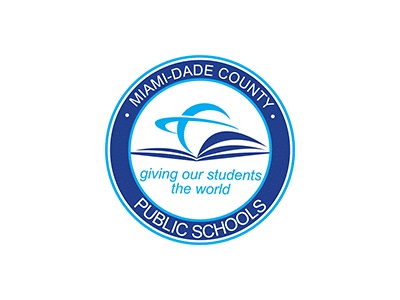 FOR IMMEDIATE RELEASE
Wednesday, April 8, 2020
M-DCPS Distributes More than Half-A-Million Meals
Since the beginning of school closures on March 16 due to COVID-19, Miami-Dade County Public Schools (M-DCPS) has distributed more than 538,000 "grab-and-go" meals throughout the district to families in need.
M-DCPS employees have answered the call to assist during this time of strain in our community, passing out meals at 50 select school sites. Seventy-three percent of M-DCPS students receive free or reduced-price lunch,which demonstrates the alarming food insecurity in South Florida.
"We will be with our community, through this crisis, every step of the way," said Schools Superintendent Alberto M. Carvalho. "I want to shine the spotlight on the brave men and women of Miami-Dade County Public Schools who maintain the lifeline of food distribution to the neediest in our community, and thank the many generous donors and partners who support our efforts."
Meals are served Monday to Friday, from 4 to 7 p.m. These times were chosen to ensure that the virtual instructional day is not disrupted.  For a list of all M-DCPS meal distribution sites, please visit covid19.dadeschools.net/.
This week, there will be NO meal distributions on Friday, April 10. To ensure students and their families have enough food for the weekend, M-DCPS will be providing additional meals on Thursday, April 9 between 4 to 7 p.m.
M-DCPS has also partnered with individual donors, local organizations and restaurateurs to provide thousands of additional meals to children and families. With the dollars donated, food is purchased from restaurants, supporting the hospitality industry and the local economy while delivering hot meals and bags of fresh produce to families. Since March 25, the inception of the Meals-on-the-Go program, thousands of hot meals have been delivered to homes in our most fragile communities. The partnership has already raised more than $300,000.
In addition to the ongoing feedings at school sites, M-DCPS partner organizations are  assisting in our efforts to ensure no child or family goes hungry. Meals and food distribution are also available from the following partners:
For the most up-to-date information, please download the Dadeschools mobile app to your iPhone or Android device. Follow us on Twitter @mdcps and @miamisup, on Instagram @miamischools and @miamisup, and on Facebook at MiamiSchools and AlbertoCarvalho