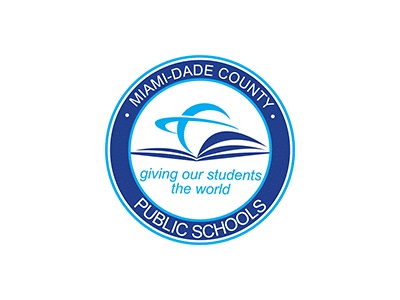 FOR IMMEDIATE RELEASE
Wednesday, July 15, 2020
Synergy Summer Institute: A Virtually Unstoppable Opportunity for Parents to Connect with M-DCPS Experts
Beginning today, more than 4,000 educational leaders and parents will virtually convene as Miami-Dade County Public Schools (M-DCPS) kicks off the seventh annual Synergy Summer Institute, a premiere professional development event.  For the first time ever, the forum, historically reserved for principals, assistant principals, teacher leaders and counselors, is being offered to parents. This year's theme, aptly titled "Virtually Unstoppable,"  is more than appropriate considering the unexpected path this year has taken for parents and educators alike.
Synergy is a three-day event, providing parents, caregivers and educational leaders with training on various topics to assist them as they help children make the most out of the incredible educational opportunities available at M-DCPS. During Synergy, expert educators will provide innovative workshops and courses that will offer tools, resources and expert panels coupled with timely and relevant content, to prepare families and educators for a successful 2020-2021 school year. This year, there is a new emphasis on helping parents prepare for the upcoming challenges they may face as we approach the start of school.
Parent-centered sessions, facilitated by The Parent Academy, focus on how to help parents navigate technology for distance learning, assist students with social emotional development and support children through their transition in grade levels. Morning sessions are at 9 a.m., afternoon sessions at 1 p.m. and evening sessions at 5 p.m. The morning sessions will be offered in English, Spanish and Haitian-Creole. Additionally, sessions will be recorded, captioned and posted on The Parent Academy website, www.parentacademymiami.com, for all parents to view in the future.
While conference registration is now closed, The Parent Academy has also expanded its sessions focused on how to utilize Microsoft tools during distance learning. There are now 10,000 additional parent viewing opportunities per session.
Parents can click on these links and follow the steps to view the sessions, using Microsoft Teams:
o   July 16 at 5 p.m. - https://aka.ms/miamithur
o   July 17 at 5 p.m. - https://aka.ms/miamifri
For the most up-to-date information, please download the Dadeschools mobile app to your iPhone or Android device. Follow us on Twitter @mdcps and @miamisup, on Instagram @miamischools and @miamisup, and on Facebook at MiamiSchools and AlbertoCarvalho