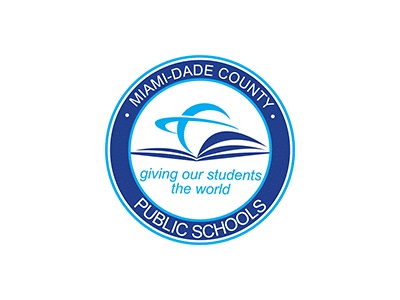 FOR IMMEDIATE RELEASE
Monday, November 9, 2020
M-DCPS Reopens Tuesday, November 10. 17 Schools To Pivot to My School Online
Miami-Dade County Public Schools (M-DCPS) will reopen Tuesday, November 10, 2020 after District administrators conducted an assessment of schools and District facilities following Tropical Storm Eta. Due to neighborhood flooding and access challenges, 17 schools will pivot to online learning tomorrow. For all other schools, classes will resume, both in-person and via My School Online. Adult Education and school-based after care programs, activities and athletic events will also resume. Region and District offices will also reopen. Students in secondary schools will follow a Block A schedule.
The following schools will pivot exclusively to My School Online tomorrow:
    ·        American Senior
    ·        Barbara Goleman Senior
    ·        Bob Graham Educational Center
    ·        Bob Graham Primary Learning Center
    ·        Brentwood Elementary
    ·        Charles David Wyche, Jr. Elementary
    ·        Ernest R. Graham K-8 Academy
    ·        Gloria Floyd Elementary
    ·        Joella C. Good Elementary 
    ·        Key Biscayne K-8 Center
    ·        Lake Stevens Elementary
    ·        Lake Stevens Middle
    ·        Linda Lentin K-8 Center
    ·        M.A. Milam K-8 Center
    ·        Miami Carol City Senior
    ·        North County K-8 Center
    ·        Westland Hialeah Senior
Parents and employees at these 17 schools will receive additional communication this evening. The District will also be monitoring weather conditions overnight, and any additional changes will be communicated to families early Tuesday morning, as necessary. Parents and employees are reminded to exercise caution when traveling to and from school tomorrow.
As a reminder, there will be no classes on Wednesday, November 11 in observance of the Veterans Day holiday and all Miami-Dade public schools, as well as Region and District offices, will be closed.
To stay connected with M-DCPS, it is imperative that parents keep their contact information updated at their child's school. Families can also sign up to receive emergency text messages by texting "Y" to 67587.
For the most up-to-date information, please download the Dadeschools mobile app to your iPhone or Android device. Follow us on Twitter @mdcps and @miamisup, on Instagram @miamischools and @miamisup, and on Facebook at MiamiSchools and AlbertoCarvalho