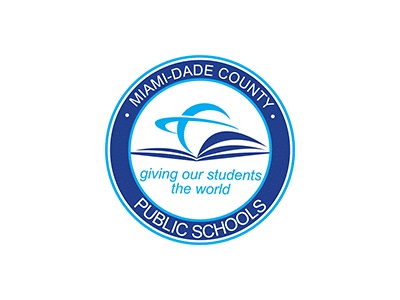 FOR IMMEDIATE RELEASE
Tuesday, December 15, 2020
New Tri-County Championship Series to Kick Off Football Championships
The Tri-County Championship Series, created as a result of the impact COVID-19 has had on school sports in Miami-Dade, Broward and Palm Beach counties, will kick off its championship games later this month. The games will be held in three classifications (Class 8A, 7A, 6A-1A) in a gold and silver eight-team playoff format.
Last August, school adminstrators from across the state opted out of the Florida High School Athletic Association (FHSAA) for fall sports to play an independent season, as a result of an intentional delayed start to athletic practice due to public health guidelines. Miami-Dade, Broward and Palm Beach counties developed a Tri-County Championship Series to include four sports: bowling, cross country, girls' volleyball and football. More than 20 Miami-Dade County Public Schools (M-DCPS) high schools joined the Tri-County series. Five high schools from M-DCPS opted to continue with the FHSAA: Miami Palmetto, Homestead, Miami Central, Miami Northwestern and Miami Edison.
Each game in the series will conclude with a trophy/award presentation for the winning team. The teams that make it to the silver and gold brackets will play for the Silver and Gold Championships December 17-19. All football championship games will be played at Nathaniel "Traz" Powell Stadium, located at 11380 N.W. 27th Ave. Miami, FL 33167. 
Teams that did not qualify for the Tri-County Gold or Silver Playoff Championships will participate in weekly bowl games during the month of December.
Media interested in covering any of the games should email Reginald Fox, Administrative Director, at rfox@dadeschools.net to obtain a credential.
For the most up-to-date information, please download the Dadeschools mobile app to your iPhone or Android device. Follow us on Twitter @mdcps and @miamisup, on Instagram @miamischools and @miamisup, and on Facebook at MiamiSchools and AlbertoCarvalho