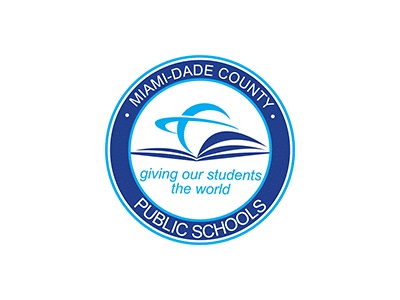 FOR IMMEDIATE RELEASE
Wednesday, December 16, 2020
All Miami-Dade Public Schools, Facilities to Close for Winter Recess
All Miami-Dade County public schools, and Region and District offices will be closed from Monday, December 21, 2020 to Friday, January 1, 2021 for Winter Recess. Students and employees, with the exception of Fraternal Order of Police and select 12-month employees, will be on recess.
Miami-Dade County Public Schools (M-DCPS) continues to respond to the needs of the community by ensuring students have food security during the two-week Winter Recess. Today, M-DCPS distributed approximately one million meals to more than 40,000 students in need, across 139 pre-selected schools. The schools were chosen based upon the number of students who qualify for free or reduced-price meal benefits.
COVID-19 has made this a challenging year for most, and the holiday season may also prove to be difficult for some. M-DCPS Mental Health Services has suggestions and resources to help children and families cope, while they celebrate the holidays.
The following resources offer tips and suggestions for students and parents:
Preparing For The Holidays During COVID-19
Keep the Holidays Happy During COVID-19
How to Cope with Extra Stress During 2020 – Holiday Season
Helping Children Cope During the Holidays
If a child is struggling for more than two weeks (lack of sleep, change in eating, displays of aggression, anxiety or withdrawn), professional help should be sought. Below are additional resources available at any time, including during Winter Recess.
· M-DCPS Department of Mental Health Services - mentalhealthservices.dadeschools.net
· Call 2-1-1- Helpline in Miami-Dade County
· National 24-Hour Crisis Support
o Call: 1-800-784-2433
o Text: HELLO to 741741
For additional information including school, community and 24/7 crisis support, visit http://mentalhealthservices.dadeschools.net/.
All school sites will reopen and online learning will resume on Monday, January 4, 2021.
For the most up-to-date information, please download the Dadeschools Mobile App to your iPhone or Android device. Follow us on Twitter @mdcps and @miamisup, on Instagram @miamischools and @miamisup, and on Facebook at MiamiSchools and AlbertoCarvalho