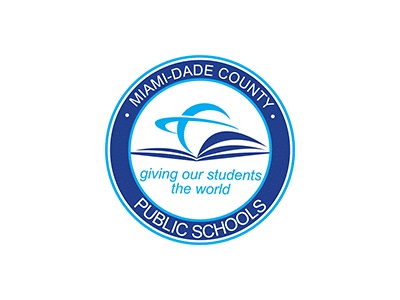 FOR IMMEDIATE RELEASE
Thursday, December 17, 2020
M-DCPS Provides Additional Supports to Struggling Students
Throughout this pandemic, Miami-Dade County Public Schools (M-DCPS) has worked diligently to offer students a traditional school house model of learning and an innovative, robust virtual learning experience. The Florida Department of Education (FLDOE) recently issued  an emergency order requiring educational interventions for students enrolled in My School Online (MSO) who are not making adequate progress and may be falling behind, especially at-risk students. Nearly all facets of the Emergency Order were previously being addressed by the District.
While creating safeguards and maintaining critical flexibility, the order addresses the academic requirements for the spring semester, which begins January 25, 2021. It also maintains a parent's right to choose the educational option that best fits the needs of their family, including innovative learning options that guarantee a full array of services for at-risk students. Additionally, students transitioned out of MSO, due to making inadequate progress, must be given additional interventions and supports.
The District has identified students who are not on-track to meet grade expectations in one or more subject areas. This puts them at risk for course failure and/or retention and may have long-lasting negative effects on their future academic performance. The District is sending a letter, both through U.S. mail and through various electronic means, to the parents/guardians of these identified students requesting that students return to in-person learning to receive additional academic supports, per the requirement outlined in the Emergency Order. A parent opting to keep their child(ren) in MSO must provide written confirmation that they do not want their child to return to in-school learning, despite academic challenges being faced by their child(ren).
M-DCPS is committed to continuing to overcome all obstacles presented by COVID-19. To read more about the District's efforts to assist students in recovering from learning loss, click here.
For the most up-to-date information, please download the Dadeschools mobile app to your iPhone or Android device. Follow us on Twitter @mdcps and @miamisup, on Instagram @miamischools and @miamisup, and on Facebook at MiamiSchools and AlbertoCarvalho