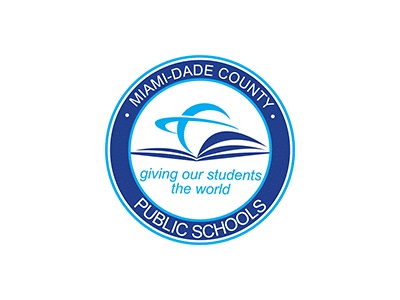 FOR IMMEDIATE RELEASE
Thursday, January 7, 2021
M-DCPS Graduation Rates Improve in 2019-2020
Miami-Dade County Public Schools' (M-DCPS) graduation rate is 89.6 percent for the 2019-2020 academic year, a 4 percentage point increase from the 85.6 percent the prior year. This rate marks the highest graduation rate M-DCPS has achieved since the Florida Department of Education began tracking graduation statistics with modern methods in the late 1990s. If charter schools are removed from the calculation, the graduation rate for schools managed by the District is 93.1 percent, up from 89.2 percent the prior year.
"This increase in graduation rates is a significant achievement that deserves to be celebrated," said Schools Superintendent Alberto M. Carvalho. "Despite the challenges faced in 2020, our students continue to shine and our world-class educational workforce is to be commended for these results."
Since 2006-2007, the District's graduation rate has increased by almost 31 percentage points from 58.7 percent to 89.6 percent in 2019-20. It is important to note that due to the COVID-19 pandemic and closure of schools, students in the 2019-20 graduating class were exempt from statewide standardized assessment requirements.
Following are some highlights of the District's performance:
·         Black students improved by 6.1 percentage points to 85.6 percent, posting the greatest increase of all large urban districts as well as the state.
·         Hispanic students improved by 3.6 percentage points to 90.3 percent surpassing the state rate of 89.5.
·         White students improved by 0.7 percentage points to 92.5 percent surpassing the state rate of 91.7.
·         The District's graduation rate for Students with Disabilities (SWD) improved by 2.3 percentage points to 84.4 percent surpassing the state rate of 82.6 percent.
·         Economically Disadvantaged students improved by 4.1 percentage points to 89.0 percent surpassing the state rate of 86.9 percent.
·         M-DCPS students' rate of improvement exceeded their counterparts statewide in the following categories: Overall, Black, Students with Disabilities, and Economically Disadvantaged.
"On behalf of my colleagues on the School Board, I applaud the efforts of our teachers and school leaders in delivering strong student graduation results during an unprecedented school year," said School Board Chair Perla Tabares Hantman. 
For the most up-to-date information, please download the Dadeschools Mobile app to your iPhone or Android device. Follow us on Twitter @mdcps and @miamisup, on Instagram @miamischools and @miamisup, and on Facebook at MiamiSchools and AlbertoCarvalho