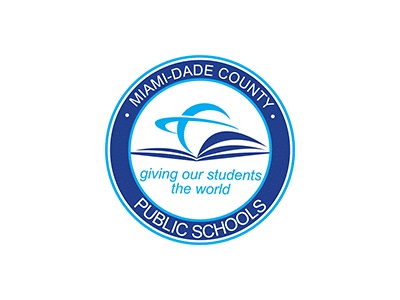 FOR IMMEDIATE RELEASE
All Miami-Dade County Schools, Facilities to Close for Presidents' Day
CONTACT: Daisy Gonzalez-Diego
Miami-Dade County Public Schools
305-995-2060
M-DCPS, UMHealth System Announce April COVID-19 Testing Dates for Children
Miami-Dade County Public Schools (M-DCPS), in partnership with University of Miami Health System, announces additional dates for free COVID-19 testing for all children, ages 4-18 in Miami-Dade County. Testing will be done through the Health System's Pediatric Mobile Unit, which will be available in various school parking lots throughout the month.
Below are the dates and locations for the mobile unit testing, taking place from 3 - 5 p.m.
April 7

Homestead Senior High

2351 S.E. 12th Ave.

Homestead, FL 33034

April 8

North Miami Beach Senior High

1247 N.E. 167th St.

N. Miami Beach, FL 33162

April 14

American Senior High

18350 N.W. 67th Ave.

Hialeah, FL 33015

April 15

Miami Sunset Senior High

13125 S.W. 72nd St.

Miami, FL 33183

April 21

iTech@Thomas A. Edison Educational Center

6101 N.W. 2nd Ave.

Miami, FL 33127

April 22

Coral Reef Senior High

10101 S.W. 152nd St.

Miami, FL 33157

April 28

JC Bermudez Doral Senior High

5005 N.W. 112th Ave.

Doral, FL 33178

April 29

North Miami Beach Senior High

1247 N.E. 167th St.

N. Miami Beach, FL 33162
A parent/guardian must accompany their child for testing; identification is not required. Walk-ups are welcome, but appointments are encouraged. Appointments may be made by calling 305-243-2059.
Any additional testing dates and locations will be made available in the near future.
For the most up-to-date information, please download the Dadeschools Mobile App to your iPhone or Android device. Follow us on Twitter @mdcps and @miamisup, on Instagram @miamischools and @miamisup, and on Facebook at MiamiSchools and AlbertoCarvalho.