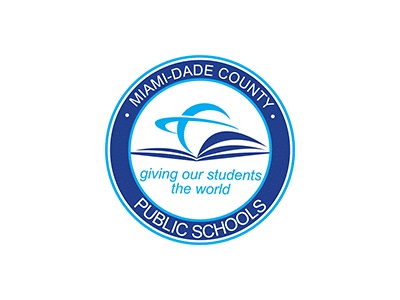 FOR IMMEDIATE RELEASE
Monday, April 5, 2021
CONTACT: Daisy Gonzalez-Diego
Miami-Dade County Public Schools
305-995-2060
Florida Residents Age 16 and Up Eligible for COVID-19 Vaccines
Starting today, all Florida residents 18 years of age and older are eligible to receive any COVID-19 vaccine as prescribed by the Food and Drug Administration. In addition, the Pfizer vaccine is now also authorized for persons ages 16 and 17. All individuals under the age of 18 receiving a vaccine must be accompanied by a parent/guardian and complete the COVID-19 vaccine screening and consent form. To download a copy of the form, click here. Although vaccine trials on children between the ages of 12 and 15 indicate a 100% efficacy rate, the vaccine is not yet available to children under the age of 16. 
The expansion of vaccine eligibility is welcome news for Miami-Dade County Public Schools (M-DCPS), which continues to prioritize the health and well-being of its students and employees during the COVID-19 pandemic. The District has been guiding its decisions regarding the safety of students, employees and the community based on science-driven recommendations provided by public health experts.
M-DCPS is currently exploring opportunities for voluntary vaccination of eligible students at pre-designated sites, similar to what has been offered with COVID-19 testing for students and employees, as well as vaccination efforts for employees.
Parents/guardians and employees are encouraged to visit the state's vaccine locator site at https://floridahealthcovid19.gov/vaccines/vaccine-locator/ for the latest information on available vaccine providers. In order to keep our community safe, we encourage the observation of COVID-19 prevention practices, including the wearing of facial coverings, frequent handwashing and the use of hand sanitizer, and social distancing whenever possible.
For the most up-to-date information, please download the Dadeschools Mobile App to your iPhone or Android device.  Follow us on Twitter @mdcps and @miamisup, on Instagram @miamischools and @miamisup, and on Facebook at MiamiSchools and AlbertoCarvalho.