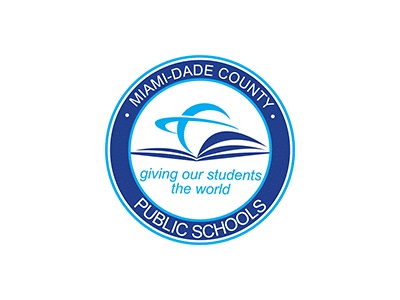 FOR IMMEDIATE RELEASE
Monday, May 3, 2021
CONTACT: Daisy Gonzalez-Diego
Miami-Dade County Public Schools
305-995-2060
M-DCPS Awarded $14.1 Million Grant from Magnet Schools Assistance Program to Feature Diversity, Rigorous Learning Opportunities
Miami-Dade County Public Schools (M-DCPS) has been awarded a $14.1 million grant through the U.S. Department of Education's (DOE) Magnet Schools Assistance Program (MSAP). M-DCPS is one of only nine school districts chosen from 42 applicants nationwide to receive the award. The MSAP grant aims to eliminate, reduce or prevent minority-group isolation in elementary and secondary schools to strengthen students' academic achievement.
Students from Hubert O. Sibley K-8 Academy and Frances S. Tucker Elementary School will engage in Science, Technology and Arts (STArts) themed programs to foster ingenuity, critical-thinking, problem-solving and creative expression through a well-rounded lens. Students from Sibley K-8 will engage in Space, Sea, Land & Visual/Digital Arts exploration and innovation through hands-on experiential learning opportunities. Similarly, Tucker Elementary students will participate in the study of Space, Sea, Land, & Dance/Kinetic Movement integration.
M-DCPS opened its first magnet program in 1973. Since then, magnet options have greatly expanded within M-DCPS to more than 380 programs. A total of 27 schools have benefitted from MSAP grant awards since 1991. For more information on M-DCPS magnet programs, please visit miamimagnets.org.
For the most up-to-date information, please download the Dadeschools Mobile App to your iPhone or Android device. Follow us on Twitter @mdcps and @miamisup, on Instagram @miamischools and @miamisup, and on Facebook at MiamiSchools and AlbertoCarvalho.