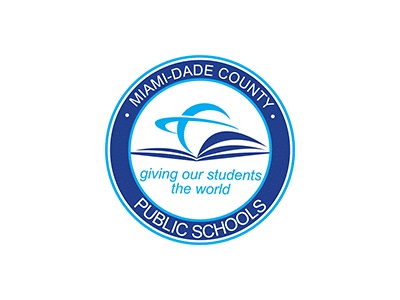 FOR IMMEDIATE RELEASE
Tuesday, May 4, 2021
CONTACT: Daisy Gonzalez-Diego
Miami-Dade County Public Schools
305-995-2060
M-DCPS Looking to Pair High School Interns with Businesses for 5th Annual Summer Youth Internship Program
Miami-Dade County Public Schools (M-DCPS) and the Foundation for New Education Initiatives are collaborating with Miami-Dade County and The Children's Trust to operate the 2021 Summer Youth Internship Program (SYIP). This initiative provides 10th-12th grade M-DCPS students with valuable internships.

Last summer's internship program adapted its procedures due to COVID-19. This year's program will be held in-person, (following health guidelines) remotely and through a hybrid model.


High school students must complete 150 internship hours during the five-week period of July 1 – August 5, 2021, with registered businesses and organizations throughout the county. This initiative will provide youth with meaningful educational knowledge, work experience and training opportunities. Along with receiving stipends, paid for by the sponsoring organizations, program participants also will earn high school credit and may earn dual enrollment credit through Miami Dade College.

Eligible students must meet the following requirements:
· Be eligible to work in the U.S. and a resident of Miami-Dade County
· Be currently enrolled in a M-DCPS high school
· Open an account with EdFed - The Educational Federal Credit Union
· Complete the online pre-internship course, submit ALL documents, and register for the internship hiring process through miami.getmyinterns.org
· Priority will be given to at-risk students who meet one of the following criteria: enrolled in free/reduced-price lunch; are English Language Learners (ELL) or are truant with 15 or more unexcuse absences.
CareerSource South Florida, The Children's Trust, Miami-Dade County, and EdFed - The Educational Federal Credit Union are key sponsoring organizations for this initiative. To register a business or organization as an internship provider, visit miami.getmyinterns.org.

For the most up-to-date information, please download the Dadeschools Mobile App to your iPhone or Android device. Follow us on Twitter @mdcps and @miamisup, on Instagram @miamischools and @miamisup, and on Facebook at MiamiSchools and AlbertoCarvalho.