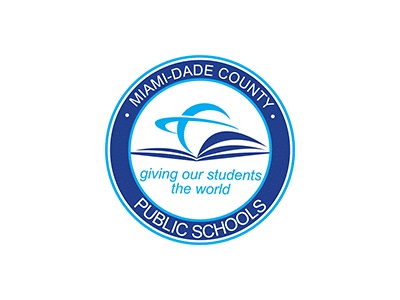 FOR IMMEDIATE RELEASE
Tuesday, July 20, 2021
M-DCPS Technical Colleges Partner with Blackman Music Group, Inc., Local Entrepreneurs to Facilitate Post-Pandemic Networking Opportunities Highlighting Career-In-A-Year
Miami-Dade County Public Schools' (M-DCPS) Technical Colleges have partnered with the Blackman Music Group, Inc., and several entrepreneurs to host the 2021 Entrepreneurship Community Fair on Saturday, July 31, from noon to 2 p.m. The fair will be held at the Dr. Dorothy Bendross-Mindingall Social-Economic Institute, located at 5120 N.W. 24th Avenue, Miami FL 33142.
Partners include Neighbors and Neighbors Association (NANA), Circle of Brotherhood and more. This event will inform the local community about diverse ways to gain financial empowerment.
Attendees will learn about the Career Technical Education programs, which facilitate access to high-demand skills and training available at D.A. Dorsey Technical College, Lindsey Hopkins Technical College and George T. Baker Aviation Technical College.
This event will offer our communities the tools to participate in an economic upliftment. 
Participants will also learn about the process of entering an entrepreneurship and will have an opportunity to network with other business professionals. Food will be provided.
For more information, contact Indira Jadoonandan, Curriculum Support Specialist, Adult/Technical Colleges and Educational Opportunity and Access at 305-558-8000; on Facebook @Miami-DadeTechnicalEducation Centers, Instagram @miamidadetech; and Twitter: @DadeTech.

For the most up-to-date information, please download the Dadeschools Mobile App to your iPhone or Android device. Follow us on Twitter @mdcps and @miamisup, on Instagram @miamischools and @miamisup, and on Facebook at MiamiSchools and AlbertoCarvalho.