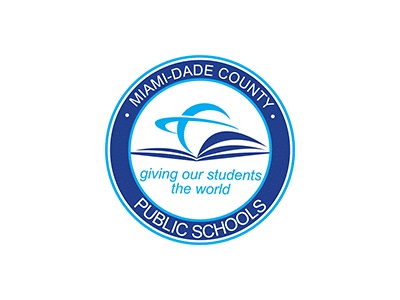 FOR IMMEDIATE RELEASE
Friday, September 10, 2021
Miami-Dade School Board Approves Largest School Budget in M-DCPS' History, Lowers Tax Rate
The Miami-Dade County School Board adopted one of the largest annual budgets in the school district's history during its final budget public hearing held last night. The more than $7 billion budget includes non-recurring federal stimulus funds being provided to the District through the American Rescue Plan Act and the Coronavirus Response and Relief Supplemental Appropriations Act.

This budget reflects the District's unparalleled commitment to safety, security, mental health and counseling. It continues to fund key commitments such as instructional personnel, classroom support, school health and safety as well as innovation. Taxpayers will also see a decrease in the Fiscal Year (FY) 2021-2022 millage rate, among the lowest rates in the last 40 years, from 7.129 to 7.009.
"This year's budget is one we can be proud of as it addresses the District's most pressing issues during the COVID-19 pandemic, while reaffirming our longstanding commitment to protecting the classroom and our workforce," said Schools Superintendent Alberto M. Carvalho. "We will remain vigilant and ensure we allocate the non-recurring resources in the most effective and efficient manner."

Among the highlights of the FY 2021-22 Budget are increased teacher salaries, with the minimum starting salary now set at $47,717, among the highest in Florida. It also provides our workforce with an employment guarantee, as well as keeps healthcare costs low. The budget includes additional investments for academic acceleration, protective equipment, and enhanced cleaning supplies.
For the most up-to-date information, please download the Dadeschools mobile app to your iPhone or Android device. Follow us on Twitter @mdcps and @miamisup, on Instagram @miamischools and @miamisup, and on Facebook at MiamiSchools and AlbertoCarvalho.