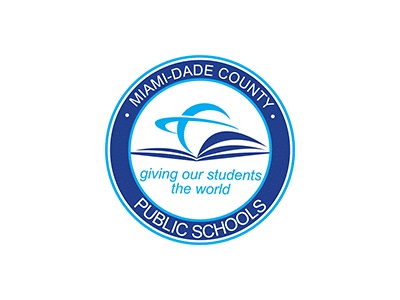 FOR IMMEDIATE RELEASE
Wednesday, October 6, 2021
M-DCPS Updates COVID-19 Protocols
Miami-Dade County Public Schools (M-DCPS) continues to monitor local COVID-19 conditions when considering modifications to its existing health and safety protocols. These decisions are based on the latest data from the Centers for Disease Control and Prevention (CDC), the Florida Department of Health (FLDOH), Miami-Dade County, and advice from the Ad Hoc Public Health and Medical Experts Task Force.  
Current data trends suggest that our protocols have been effective in helping to mitigate the spread of COVID-19. The best evidence of the effectiveness of our protocols is the decrease in positive student cases in our schools, which has consistently declined after the Labor Day peak. Since community conditions have vastly improved, the quarantine period for unvaccinated students in middle school will be reduced starting Monday, October 11, 2021, to align with the current protocol for unvaccinated adults and high school students. 
Unvaccinated students in middle school may return to school after 10 days since exposure without any COVID-19 testing, or with a negative PCR test is administered on or after the fifth day since exposure, as long as they remain symptom-free. 
M-DCPS will continue to follow the science, consult with our medical experts, and review our protocols on a weekly basis to identify opportunities for further relaxation, including adjustments to mask protocols in our facilities. 
For the most up-to-date information, please download the Dadeschools mobile app to your iPhone or Android device. Follow us on Twitter @mdcps and @miamisup, on Instagram @miamischools and @miamisup, and on Facebook at MiamiSchools and AlbertoCarvalho