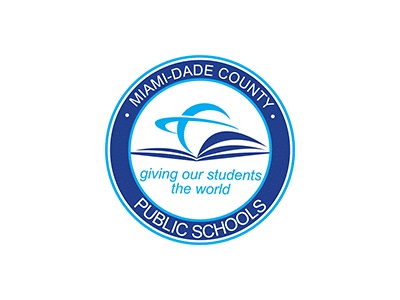 FOR IMMEDIATE RELEASE
Thursday, October 14, 2021
M-DCPS Art Teachers to be Honored by the Florida Art Education Association
Three Miami-Dade County Public Schools (M-DCPS) art teachers will be honored by the Florida Art Education Association (FAEA) during its 2021 Art Conference in Orlando on Saturday, October 16, 2021.
FAEA's awards program recognizes individuals who have achieved the highest level of professionalism in art education. The educators and associates being honored include the following:
· Elementary Art Educator of the Year Award, Kirstie Martinez, M-DCPS Visual Arts Department


· Secondary Art Educator of the Year Award, Jenny Gifford, New World School of the Arts


· Local Art Education Association Leader Award, Zahra Farooq, West Lakes Preparatory Academy
Also being honored:
· New Professional Award, Francesca Levy, Mater Grove Academy


· Community Service/ Institution/Corporate Award, Theodora Hayes Long, Biscayne Nature Center (M-DCPS partner)
For additional information, please contact Mabel Morales, District Supervisor, Division of Academics, Visual & Performing Arts, at Mmorales14@dadeschools.net.
For the most up-to-date information, please download the Dadeschools Mobile App to your iPhone or Android device. Follow us on Twitter @mdcps and @miamisup, on Instagram @miamischools and @miamisup, and on Facebook at MiamiSchools and AlbertoCarvalho