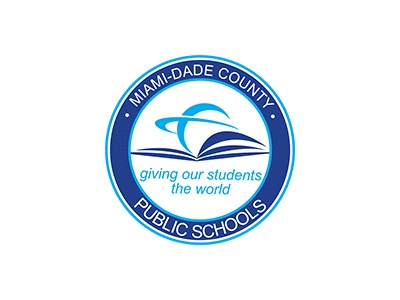 FOR IMMEDIATE RELEASE
Tuesday, January 11, 2022
UPDATED: Miami-Dade School Board Approves Qualifications and Begins Search for Schools Superintendent
During its Special Meeting on January 5, 2022, the Miami-Dade School Board approved the minimum qualifications for candidates wishing to apply for the position of Superintendent of Schools. 
The Superintendent is the chief executive officer of the school district and reports directly to the SchoolBoard. The Superintendent is responsible for the administration and management of the District's schools and for the supervision of instruction.
The qualifications include the following: 
At a minimum, a master's degree or higher; a doctorate degree is preferred.

Demonstrated experience as a classroom teacher: Three years of highly effective/effective public school classroom teaching experience.

Demonstrated experience as a school-site principal, and district-wide experience.

Seven years of progressively responsible public school administrative experience.

An understanding of our diverse community and knowledge of the needs of our students, including English Language Learners, Exceptional Education Students, low-performing students, our most gifted and talented students, and our students who come from economically deprived neighborhoods.

Knowledge in administration, supervision, curriculum, business affairs, personnel management, and program evaluation.

Oral and written communication skills.

Ability to work with diverse groups of people.

Knowledge of and experience with industry-standard computer applications.
Interested applicants must submit a letter of intent and their resume to the School BoardAttorney by no later than 5 p.m., Wednesday, January 12, 2022, via e-mail to MDCPSSuperintendentApplication2022@dadeschools.net and by U.S. mail to
Walter J. Harvey, School Board Attorney, School Board Attorney's Office, 1450N.E. 2 Avenue, Suite 430, Miami Florida, 33132.
Members of the public who wish to provide comments regarding the qualifications required for the Superintendent of Schools may submit their comments in writing at:PublicComment-MDCPS-SuperintendentApplicants@dadeschools.net and/or leave a recorded message at 305-731-2377. Public comments will be reviewed and made part of the record. Please note that all comments received will be considered public records.
For more information, visit https://MDCPSSuperintendentApplication2022.dadeschools.net or contact the School Board Attorney's Office at 305-995-1304.
For the most up-to-date information, please download the Dadeschools Mobile App to your iPhone or Android device. Follow us on Twitter @mdcps and @miamisup, on Instagram @miamischools and @miamisup, and on Facebook at MiamiSchools and Alberto Carvalho.