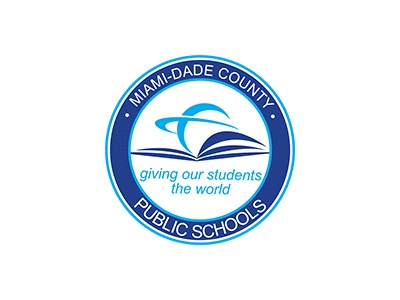 FOR IMMEDIATE RELEASE
Wednesday, January 12, 2022
Miami-Dade County Public Schools Seeks Flexibility on Assessment and Accountability Requirements
Given the ongoing disruptions to teaching and learning due to student and teacher absences caused by the COVID-19 pandemic, Miami-Dade County Public Schools is asking that both the Florida and the U.S. Departments of Education provide flexibility on assessment and accountability requirements for the 2021-2022 school year. The request to amend the District's 2022 state and federal legislative programs was approved by the Miami-Dade School Board during its monthly meeting today. The District is seeking flexibility on the following:
• Graduation requirements for the 2021-2022 graduating class
• 3rd Grade retention requirements
• School Grades/School Improvement Ratings
• Utilization of academic growth component in teacher evaluations
These recommendations are made because of the critical conditions facing the District as the current COVID-19 positivity rate in the community averages 35 percent. As of this month, the equivalent of 130,000 instructional days have been lost due to student absences.
"We need to address the challenges and disruptions caused by COVID-19 on our students and teachers by advocating for a much-needed relaxation of accountability requirements," said Schools Superintendent Alberto M. Carvalho. "If we are to overcome the impact of this pandemic and accelerate our students to their full academic potential, we must seek all available resources."
For the most up-to-date information, please download the Dadeschools Mobile App to your iPhone or Android device. Follow us on Twitter @mdcps and @miamisup, on Instagram @miamischools and @miamisup, and on Facebook at MiamiSchools and AlbertoCarvalho.