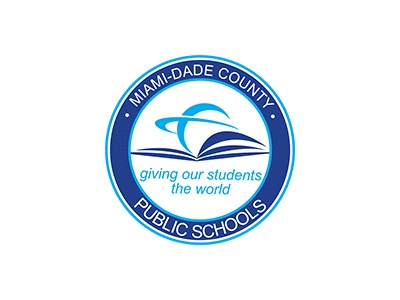 FOR IMMEDIATE RELEASE
Wednesday, January 12, 2022
School Board Receives 16 Applications for Miami-Dade Schools Superintendent
The following individuals have submitted their letters of interest and resumes to the School Board of Miami-Dade County, Florida, to fill the position of Superintendent of Schools in accordance with the application process established by the School Board during a special meeting on January 5, 2022. Applications were due by 5 p.m. today.
Aguilera, Elton
Brown, Gabriela M.
Cohen, Michael
Cuevas, Dr. Ada I.
Dotres, Dr. Jose L.
Duhart, Danita C.
Espinal, Dr. Rafaela
Gonzalez, Juan
Hobbs, Dr. Sherrell
Innerarity Rosales, Dr. Ava D.
Negron, Derek
Oliva, Jacob
Rico, Dr. Oscar
Saati, Nalisa S.
Thorpe, Shawn C.
Walke, Daniel
The letters of interest and resumes for the above-referenced candidates can be accessed at
MDCPS 2022 Superintendent Applications.
The School Board has scheduled a Special Board meeting at 10:00 a.m. on Tuesday, January 18, 2022, to determine the appropriate process to screen, identify and hire a qualified applicant to serve as Superintendent of Schools. The meeting is open to the public and will be held at The School Board of Miami-Dade County, Florida, 1450 N.E. 2nd Avenue, Auditorium, Miami, Florida, 33132. The meeting will air live on WLRN-Channel 17 and WLRN-FM (91.3). Additionally, the public may view or read the Closed Captioning of the Special School Board Meeting by accessing https://www3.dadeschools.net/SchoolBoard/information and clicking on the Web Simulcast button in the navigation on the left side of the page.
For more information, visit https://MDCPSSuperintendentApplication2022.dadeschools.net or contact the School Board Attorney's Office at 305-995-1304.