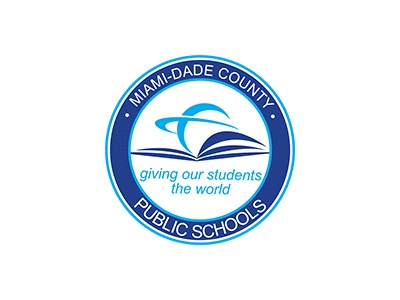 FOR IMMEDIATE RELEASE
Thursday, January 13, 2022
School Board Awards Construction Contracts for Two GOB Projects Valued at $7.8 million
At its regular monthly meeting, the Miami-Dade School Board awarded contracts to two construction companies to complete General Obligation Bond (GOB) projects at Lawton Chiles Middle and Palmetto Middle schools valued at approximately $7.8 million.
Lawton Chiles Middle – JCI International, Inc. has been awarded the construction contract for the bond-funded renovations at Lawton Chiles Middle, located in the northwest area of Hialeah next to Spanish Lake Park. Built in 1998, the school is comprised of five permanent buildings with 1,459 student stations.
The scope of work includes heating, ventilation, and air conditioning (HVAC) upgrades in select buildings; new emergency management system (EMS) for the HVAC system. New flooring, carpet and tile will be installed in the auditorium; new vinyl flooring with a rubber base will be installed in select areas; and the wooden floor in the multipurpose dance room will be refinished and include a new wall base. Other upgrades include a Plexipave® acrylic surfaced basketball court, roofing, door replacement, waterproofing, fencing and landscaping.
Total project allocation - $2.5 million Completion – May 2023
Total sub-consultant Small/Micro Business Enterprise (S/MBE) participation: 52.34 percent
Total sub-consultant Minority/Women Business Enterprise (M/WBE) participation: 5.82 percent


Palmetto Middle – JRT Construction Co. has been awarded the construction contract for the bond-funded renovations project at Palmetto Middle, located in the Pinecrest area. Built in 1961, the existing school comprises 10 permanent buildings with 1,314 student stations.
The project scope includes interior painting, renovations of Building 1 classrooms, four existing restrooms, administrative area, teachers lounge and corridors; and replacement of air conditioning, flooring, lighting and ceilings throughout the campus.
Total project allocation - $5.3 million Completion – January 2024
Total sub-consultant S/MBE participation: 16.77 percent

Total sub-consultant M/WBE participation: 13.74 percent

Voters overwhelmingly approved the GOB in 2012 to renovate, remodel and replace schools; expand student capacity; enhance safety; and provide technology upgrades.
For the most up-to-date information, please download the Dadeschools Mobile App to your iPhone or Android device. Follow us on Twitter @mdcps and @miamisup, on Instagram @miamischools and @miamisup, and on Facebook at MiamiSchools and AlbertoCarvalho.